Mark Moreno
Vice President & Chief Government Relations Officer, MD Anderson Cancer Center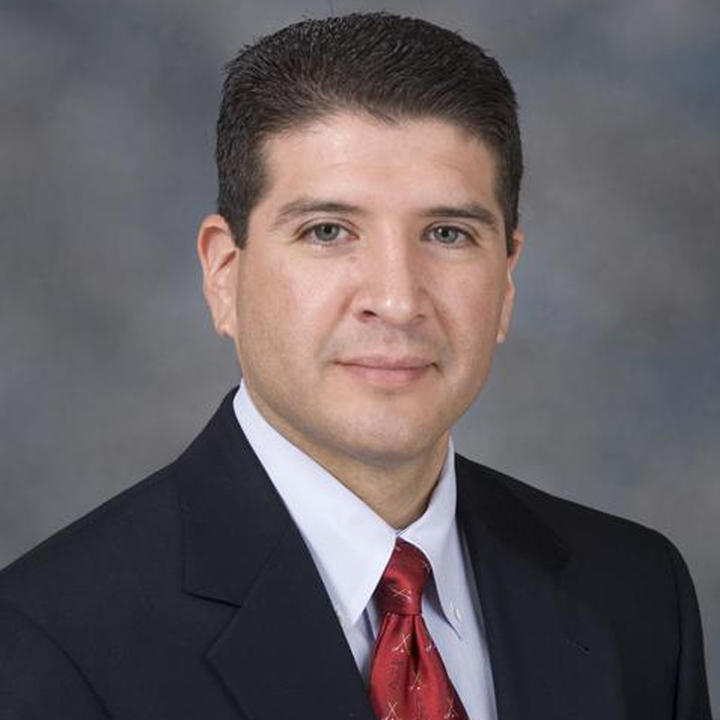 Mr. Moreno is vice president and chief governmental relations officer at The University of Texas MD Anderson Cancer Center. He and his team assist the president and the institution by evaluating legislative and regulatory issues impacting MD Anderson at all levels of government and making recommendations about courses of action that are in the best interest of the institution and its patients. Governmental Relations is responsible for developing and promoting MD Anderson's federal and state budget and policy priorities for Congress and the Texas legislature and is the primary liaison between MD Anderson and state, federal and local elected officials.
He joined MD Anderson after working more than seven years as a legislative aide and budget analyst in the Texas Legislature, earning experience in the House and Senate on health and human services and higher education budget and policy issues. Between 2004 and 2006, he managed governmental relations for The University of Texas Medical Branch at Galveston. He has had the privilege of serving the institution for 25 years.
Together with Ernest Hawk, M.D., vice president for prevention and population sciences and Michael Walsh, Jr., executive director of strategic research programs for Moon Shots Operations, Mr. Moreno co-leads the cancer prevention and control platform for MD Anderson's Moon Shots Program®. The platform brings together a cross-functional team of experts focused on activities in the domains of policy, education (public and professional) and community-based clinical services — all aimed at significantly reducing the burden of cancer. The team partners with international, national, state and local organizations to develop, implement and disseminate evidence based initiatives of common interest.
Mr. Moreno earned a Bachelor of Arts in government from The University of Texas at Austin, is married and has two children.