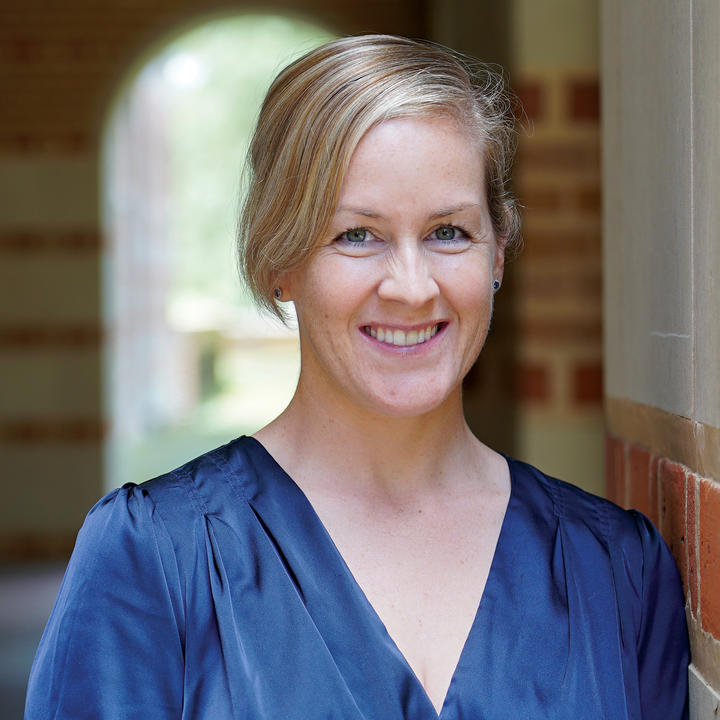 The first year of the program has been transformational. The impostor syndrome that plagued me throughout my career is replaced by a humble confidence. Going through this challenging time has illustrated to me that my strengths are unique, valuable and sought after in the world. This realization has empowered me to be a more self-assured, patient and empathetic wife, mother, daughter and businessperson.

Krissy White, EMBA '23
After eight years in roles within The Ritz-Carlton and Jumeirah International Hotel Group in Dubai, White took herself off "the GM track" and moved back to Houston to pursue more fulfilling goals. In the five years after, she and her husband, Otto Sanchez, welcomed two children and opened Magnol French Baking. Magnol gained national attention from publications such as Food & Wine Magazine. At the same time, White ascended to director of operations at LegalEASE, a voluntary HR benefit company that matches members with local attorneys. To maximize the potential of the bakery, and add value to LegalEASE, she decided to get a formal entrepreneurship education and was thrilled to learn that the best Executive MBA program was in her backyard.