Ken Jackson
Full Time MBA, Class of 2023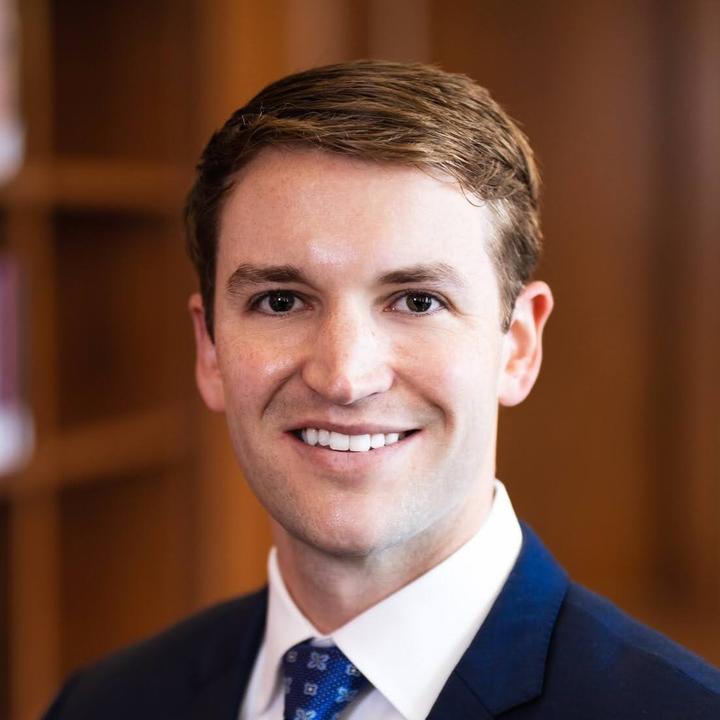 Hometown: Peachtree City, GA
Current Residence City: Houston, TX
Undergraduate Institution: United States Military Academy
Undergraduate Degree and Major: B.S., Environmental Science
Previous Graduate Institution and Degree: N/A
Former Industry: US Army
Former Title: Aviation Officer
Post-MBA Industry: Investment Management
Post-MBA Company: Goldman Sachs
Student Organization Membership:
Rice Business Veterans Association Co-President
Veterans Business Battle Co-Chair
Wright Fund, Finance Association
Entrepreneurship Association
Clean Tech Association
Jones Christian Fellowship Finance Chair
Rice Business Gives Back
Golf Club
What has been the most surprising part of your Rice MBA experience? 
The transition from the military to business school is challenging. However, I have been surprised by how much value I can add to classroom discussions and group projects simply by implementing the skills that every military member has: leadership, management, strategy, operational skills, and effective communication.
What has been your favorite thing about your MBA experience so far? 
I have enjoyed being immersed in an environment of truly ambitious students and professors. Rice Business prides itself on its entrepreneurship program and that spills over into every aspect of the experience and culture. It seems as if every conversation drifts into how to solve a problem or create a first-class service to make the world a better place.
What do you LOVE most about Houston? 
Although I am not from Houston, it is easy to call Houston home. You never have to look hard for a good time with five professional sports teams, nearly 1,000 concerts and entertainment events annually, and 10,000 restaurants representing cuisine from 70 countries. However, if you are looking for entertainment elsewhere, Houston's two major airports make it easy to travel across the country and the world.
What is one piece of advice you would share with a prospective student?
Interesting people like interesting people. Take some time to document and transcribe your military experiences into stories that tell the circumstances, complications, and conclusion of each event. From these stories, extract and highlight traits that translate to being an MBA student or to the job you want. Whether you served 30 days or 30 years, you have experienced things unlike anything in the business world, and that makes you interesting.