Karen Ostrum George
(Rice BA '77, MACC '78)
Associate, Ralph S. O'Connor & Associates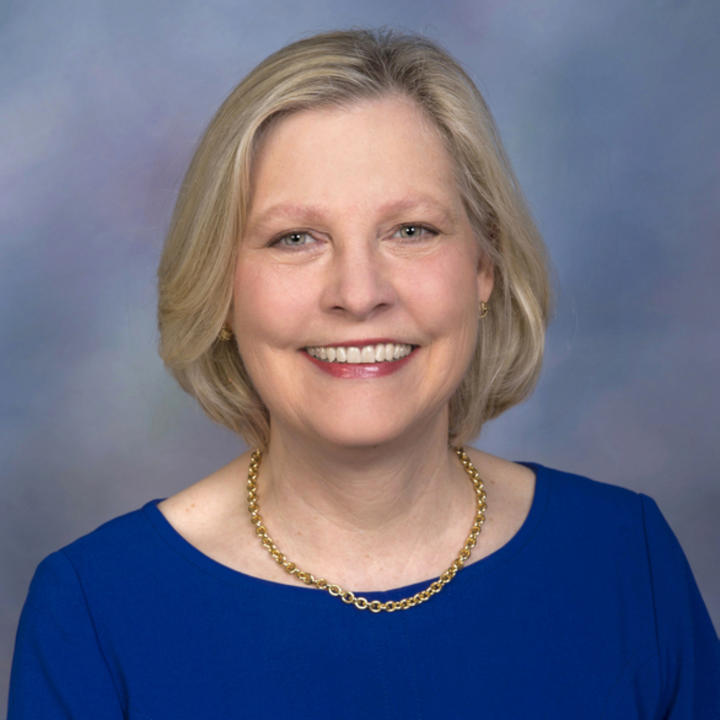 Karen Ostrum George received a BA from Rice University and a Master of Accounting from the Jones Graduate School of Business. She began her career with Ernst & Young and is a Certified Public Accountant. Ms. George has been an Associate with Ralph S. O'Connor & Associates since 1987, prior to which she was Vice President and Controller of Highland Resources, Inc. Karen works primarily with closely-held and start-up companies and currently serves on the boards of Space Services, Inc. and Thoughtful Food, Inc.
At Rice University, Ms. George is a Trustee Emerita and has been active in many areas of the university. She is a past president of the Association of Rice Alumni and has served on the Board of the Jones School Alumni Association. In addition to the Council of Overseers, Ms. George serves on the Women's Athletics Advisory Board, the Owl Club Board of Directors, the Shepherd Society Advisory Board and the Advisory Board of the Center for the Study of Women, Gender and Sexuality. In 2002 she was honored with the Meritorious Service Award, given to members of the Rice community who have significantly contributed to the enrichment of Rice. Ms. George was inducted into the "R" Association's Athletic Hall of Fame with an Honorary "R" in 2005 and was honored with the Distinguished Owl Club Award in 2012. 
Ms. George is also active in the community. She currently serves on the Board of Directors of The Women's Home and the HSPVA Friends. She also serves on the Advisory Board of the Women's Resource of Greater Houston. She is past Chair of the Board of Directors of Planned Parenthood Gulf Coast and a past Board Trustee of The Ensemble Theatre. 
Ms. George is married to attorney Larry George and they have two daughters, Camille and Meredith.