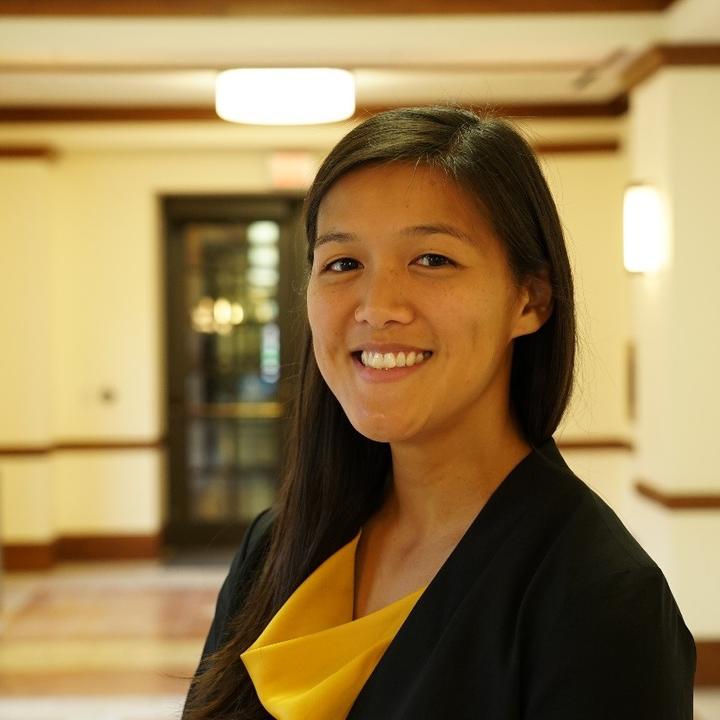 A native of Alabama, Joyce Andrews attended the University of Alabama at Birmingham where she majored in secondary education and mathematics with the intention of becoming a high-school math teacher.
The opportunity to move to Texas as the general manager of a growing family-owned business is what brought her to Houston. "I always knew I was interested in business, and this was a chance to explore that interest and gain some management experience. I thought, 'Why not take a little detour before teaching full-time?' Little did I know that Houston would be where I would begin my accounting career."
While training for her future position in Houston, Joyce was able to work closely with the company's controller. "I had the unique opportunity of seeing the business before and after we hired an accountant. The difference was night and day. I was really intrigued as this experience completely changed my perspective on what accountants did."
Joyce began looking into Master of Accounting programs and found Rice's MAcc program. She noticed that Rice's program was tailored for people who were not undergraduate accounting majors, which piqued her interest even more. "I scheduled a meeting with Ben Lansford and learned that Rice wanted to create an accounting program with students of non-traditional majors to allow for different perspectives and experiences in the classroom. This was very similar to my undergraduate experience which was focused on an interdisciplinary learning experience. After hearing that same approach was taken in Rice's MAcc program, I knew I wanted to pursue a degree at Rice."
With no previous business credits due to her undergraduate major, Joyce had to complete seven courses over the summer to satisfy pre-requisites before starting the MAcc program. "It was a busy summer, but I learned a lot. I have no regrets about the path I took and would encourage those who know what they want to do to pursue it!"
After interviewing with three of the Big 4 firms in the fall, Joyce accepted a full-time offer with EY's Houston office. She currently works there now.