Joe Williams
Full-Time MBA, Class of 2021
Accounting, Entrepreneurship, Finance, Technology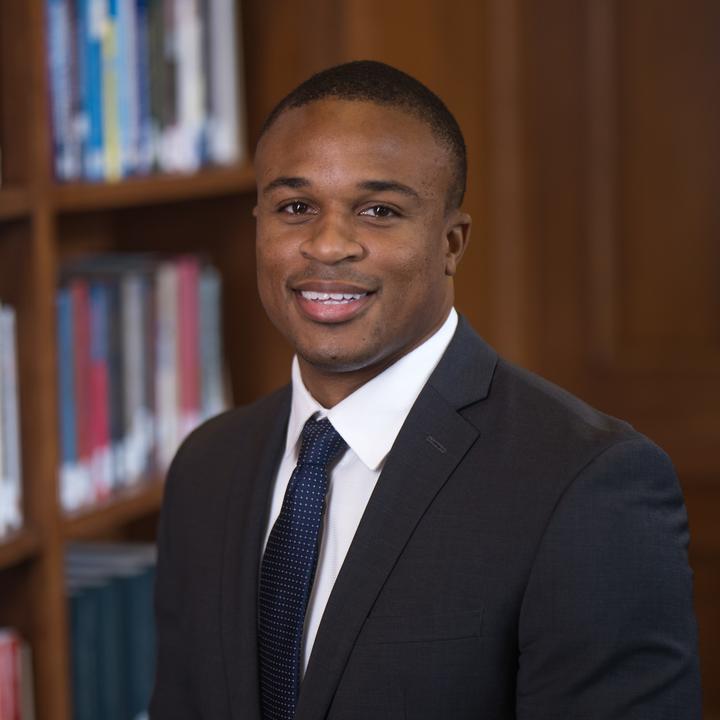 Accounting
Entrepreneurship
Finance
Technology
Hometown: Houston
Home State: TX
Home Country: USA 
Previous Institution & Degree: University of Texas - Permian Basin, B.A. in Psychology, Minor in Management
Pre-MBA Industry: Military
Pre-MBA Company: U.S. Army
Pre-MBA Title: Operations Officer
Desired Post-MBA Industry: Technology
Desired Post-MBA Function: Finance
Summer Internship Company: Dell Technologies
Summer Internship Position: Finance & Accounting

Student Organization Membership:
Black Business Student Association
Entrepreneurship Association (Vice President of Operations)
Veterans in Business Association
What about the Rice MBA program has surprised you the most?
The professors are responsive.
The Rice Business community is authentic, passionate, and supportive. 
What has been your favorite moment of your Rice MBA experience so far?
My favorite moment was when we were sitting in class and the teacher asked a question about an event that took place over 100 years ago. Almost immediately, one of my classmates yelled out the answer. Everyone was in awe, for it appeared no one knew what the professor was referring to. It was at that moment I knew I was surrounded by the level of intelligence that would push me beyond my limits. 
What is your favorite thing about and/or favorite spot in Houston?
My favorite thing about Houston is the diversity of food, people, and culture. 
In a sentence, what is the one piece of advice you have for prospective students?
Reflect on how you are treated throughout the recruiting process. This is usually a great indicator of the culture of a program and how you will be treated throughout your time there.