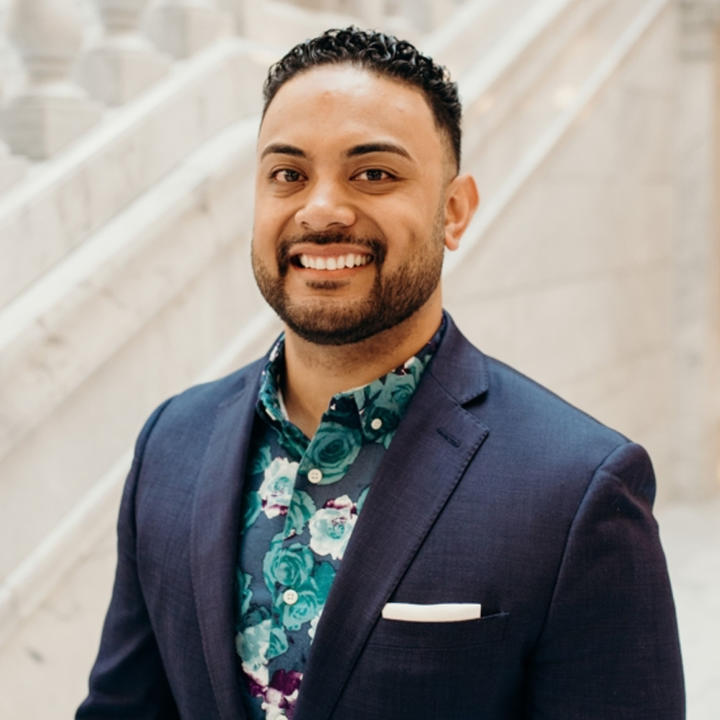 "What drew me to Rice was the small, tight-knit community and the entrepreneurship program. My lifelong dream is to start my own company one day, and I knew that Rice Business could help me do that."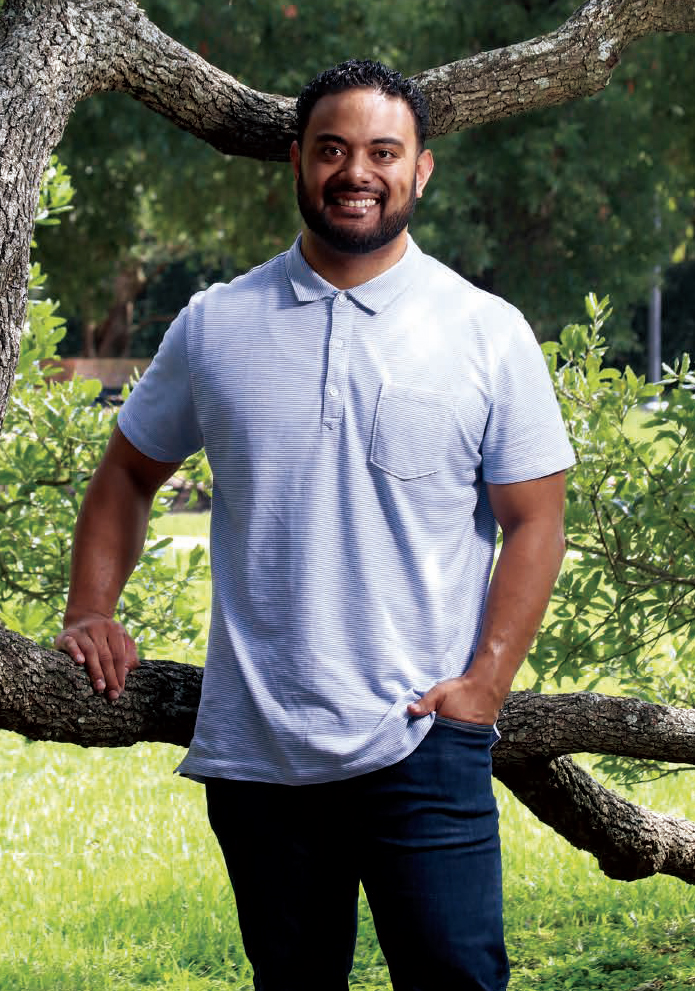 For Doug Fiefia, whose parents immigrated from Tonga in the 1970s, the diverse community at Rice Business is one of its best features. His family agrees. In fact, when he told his mother about the school's International Partio, she flew to Houston from Utah — along with Fiefia's grandmother, brother, sister, brother-in-law and nephew — to cook up authentic Tongan cuisine and perform a traditional song. "In the Tongan culture, family is everything," Fiefia says. His Rice Business family has been supportive as well. He credits the school with helping him secure a coveted position as an intern this summer at Google's headquarters, where he helped the Google Ads team develop a new sales strategy. It was a great opportunity for Fiefia, who hopes to work at one of the big tech firms after earning his MBA, and it came about in part because Rice Business is a member of The Consortium, a nonprofit alliance of businesses and business schools dedicated to helping minorities become a part of business education and corporate leadership. "I first met with Google at the Consortium orientation program, and through networking and successful interviews I was lucky enough to receive an offer," he says.

More Information About Doug
Hometown: Salt Lake City
Home State: Utah
Home Country: US
Previous Institution & Degree: Utah State University, Marketing & Business Administration (Dual Major)
Pre-MBA Industry: Software/Technology
Pre-MBA Company: Workday
Pre-MBA Title: Manager, Corporate Sales Development
Desired Post-MBA Industry: Software/Technology
Desired Post-MBA Function: Strategy
Summer Internship Company: Google
Summer Internship Title: Google Marketing Solutions (AdWords)
Degree Concentration: Entrepreneurship, Strategic Management          
Student Organization Membership:
Entrepreneurship Association                                                                                    
Jones Student Association (JSA or JSAP) (President)                                                                   
Rice Business Board Fellows                                                                 
Technology Association
What about the Rice MBA program has surprised you the most?
I was surprised most by how impressive my classmates are. We have so many talented people from all over the world, who speak many languages, worked for top companies, represent many industries, received many awards and accolades, but yet are still very humble and willing to help anyone out if they are needed. 
What has been your favorite moment of your Rice MBA experience so far?
My favorite moment of my MBA has been every Thursday evening at Partio. There is no school the next day and you spend the evening over free food and drinks building life-long relationships with your classmates.
What is your favorite thing about and/or favorite spot in Houston?
My favorite thing about Houston is the diversity. It truly is a melting pot of the world. Not only do you get to meet people from all over, but Houston has so many restaurants where you can taste the food of the world.
In a sentence, what is the one piece of advice you have for prospective students?
Find the MBA program that is the best fit for you.