D. Cal McNair
(Rice MBA '95)
Chairman and CEO, Houston Texans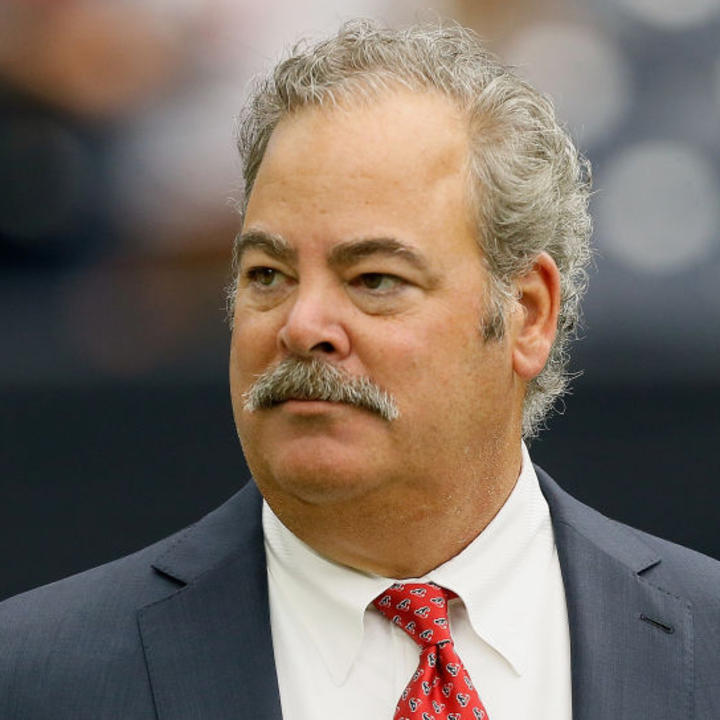 D. Cal McNair has been a limited partner of the Texans since 2001. McNair also serves as the vice chairman of Palmetto Partners, Ltd., the private equity investing arm of The McNair Group. 
McNair, who has been actively involved with the football operations of the Texans franchise since its inception, attends NFL meetings as part of team management and serves on the NFL Investment Committee. He has been part of the Texans' search committee in several key hires throughout franchise history, including current Head Coach Bill O'Brien in 2014, General Manager and Executive Vice President of Football Operations Rick Smith in 2006, former head coach Gary Kubiak in 2006 and former defensive coordinator Wade Phillips in 2011. 
Those hires have paid dividends for the Texans, with Smith and Kubiak working together to build the franchise's first two AFC South championship teams in 2011 and 2012. The hiring of Phillips, who was named the 2011 PFWfPFWA Assistant Coach of the Year, helped bring about the third-largest defensive turnaround in modern NFL history from 2010-2011 and played a major role in the franchise's first ever playoff berth. 
Prior to 2001, McNair worked at Cogen Technologies for 11 years. In 1987, he was hired as one of the company's first employees. After beginning his tenure with Cogen, McNair helped oversee the construction of several major power plants in the eastern United States, managing those assets in the areas of financial analysis and project management. 
McNair is a member of the board of trustees of The Robert and Janice McNair Foundation, as well as the Robert and Janice McNair Educational Foundation. He is a director and vice president of the Houston Texans Foundation, a member of the United Way's prestigious Alexis de Tocqueville Society and a current or past member of the Amegy Bank Advisory Board, The University of Texas Chancellor's Council, Houston Zoo Board, the Forth Worth Zoo Board and the All Saints Episcopal School Board in Fort Worth. 
McNair attended the University of Texas at Austin, where he was a four-year member of the Longhorn football team. He earned a Master of Business Administration degree from the Rice University Jesse H. Jones Graduate School of Management. 
Born in Houston, McNair attended Cypress-Fairbanks High School. McNair has six children. He resides in Houston with his wife, Hannah.