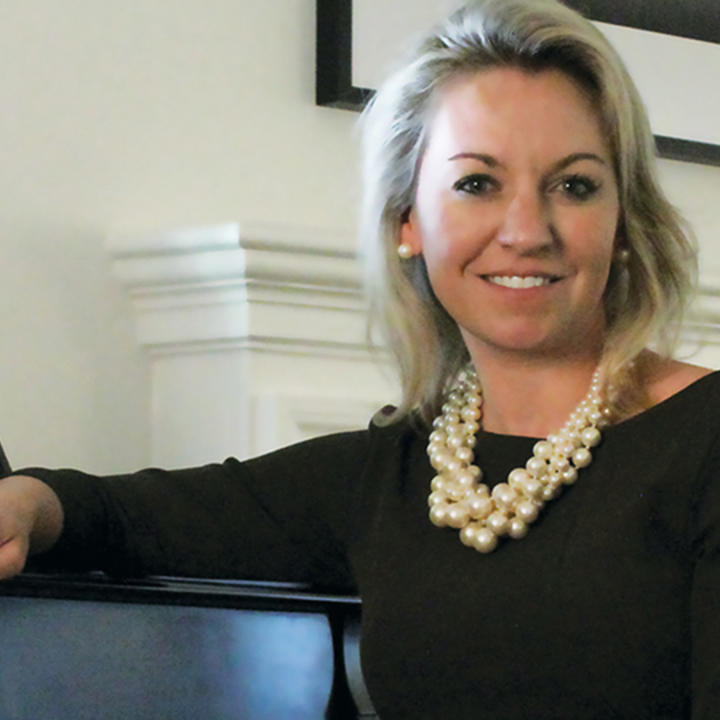 Hometown:
San Antonio, TX
Undergraduate School and Major:
Wheaton College Conservatory of Music, B.M. Vocal Performance; University of Central Florida, M.F.A. Musical Theatre
Employer and Job Titles:
Penntex Midstream Partners, LP, Founding Member and Vice President, Administration
What led you to pursue an MBA?
If you would have told me years ago that I'd be building companies for natural gas pipeline infrastructure, I would have never believed you. I went to a music conservatory in Chicago for my undergraduate degree, followed by an M.F.A. in musical theater and then moved to New York to pursue musical theater. During my time in NYC, I ventured into producing a show off-off-off Broadway and realized that I enjoyed the business aspect of show business just as much, if not more so, than performing. Around that same time, I happened to meet two individuals who were long-time energy industry veterans, and they asked me to be their assistant and in turn learn the industry. It was definitely a departure from what I'd been doing, but I took the risk—there was just something about that opportunity and that door being opened—and I'm so grateful that I did. I've now started three companies in the midstream energy space. I decided to pursue my MBA as I wanted to round out my credentials, formalize my business training and enhance my knowledge of the financial and commercial side of the business.
Why did you choose Rice Business for your executive MBA?
In 2012, I attended a Rice MBA corporate finance class during a business trip to Houston. That evening, I knew that the program at Rice would not only enhance my ability as a leader in my current position but also open doors for entirely new possibilities in the future. When the opportunity arose to start another company and relocate to Houston in 2014, this notion became a reality. Rice's program was highly appealing to me due to its excellent academic reputation, tailored energy and entrepreneurial electives and global mindset.
What has been a highlight of the program?
As a recent transplant working to build a network in Houston, I wanted to collaborate with fellow executives, driven entrepreneurs and potential business partners all striving for the next level in every aspect of their journey. From day one of the program I was introduced to sixty such individuals. It's been a highlight to get to know my classmates and learn from them each and every day.
What has surprised you about the journey so far?
I've been surprised at how willing our classmates are to teach and help each other out. We all come from different backgrounds with different skill sets and knowledge. Any given night you will find EMBA students huddled in classrooms studying, tutoring and working together on group assignments. The program definitely fosters an environment of support and camaraderie.
What advice do you have for prospective students?
The program is rigorous, but the rewards are great. There is never an ideal time to start another degree, but you just have to go for it.