Amy Dittmar
Howard R. Hughes Provost
Professor of Finance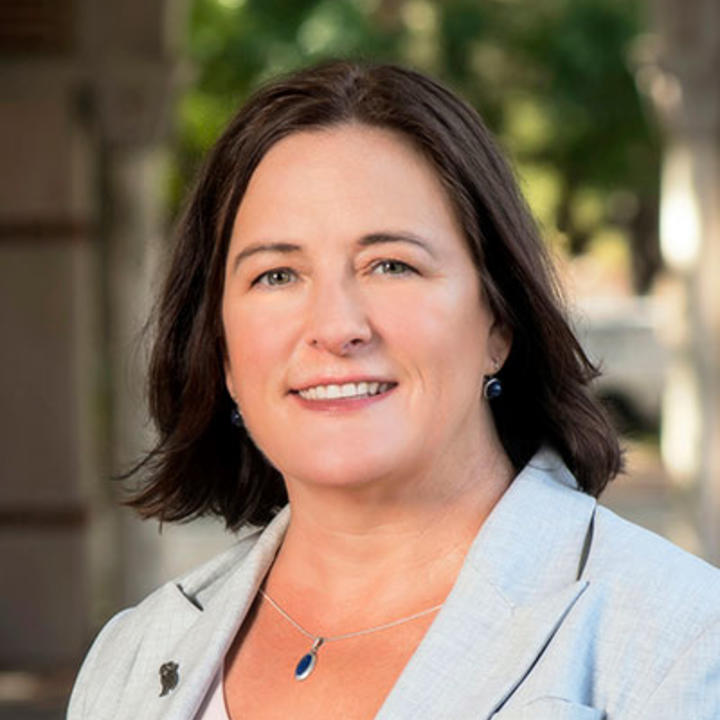 Amy Dittmar, a distinguished scholar with an extensive background in economics, finance and university administration, was named provost of Rice University in June 2022.
She comes to Rice from the University of Michigan where she held a series of top-level administrative roles, including acting provost, senior vice provost, executive vice president for academic affairs, chief academic and budgetary officer.
Dittmar also served as the University of Michigan Ross School of Business' senior associate dean for graduate programs. In that role, she was primarily responsible for all graduate programs, the office of student life and finalizing the school's diversity strategic plan. She also directed curriculum review, admissions, strategic planning and budgets for graduate programs, including full-time and part-time MBA, global MBA, executive MBA, master's of management, master's of accounting and master's of supply chain management.

Dittmar earned her bachelor's degree in finance and business economics from Indiana University and Ph.D. in finance from the University of North Carolina. She is a scholar of corporate finance, governance and gender economics. Her research centers around studying the complex interactions between ownership, governance, individual preferences and financial structure in public and private organizations to understand the role of incentives in decision-making and performance.

She served as an associate editor at the Journal of Financial Economics, one of the top journals in the field, and a councilor for the Society for Financial Studies, the organization that oversees three top finance journals including the Review of Financial Studies. She also served on selection committees and provided service to numerous journals and academic associations in finance, economics and accounting.

Dittmar was appointed the prestigious Michael R. and Mary Kay Hallman Fellow at Michigan from 2012-2015. She was a finalist for the Brattle Prize, awarded for the best paper in corporate finance in Journal of Finance 2007, won the Law and Economics Consulting Group Award for Best Paper in Corporate Finance at the 2007 European Finance Association Conference and won Best Paper at the 2001 Financial Management Association European Conference. She has published numerous papers in top journals and her work has been cited more than 10,000 times.

Before her career at the University of Michigan, Dittmar was an assistant professor at Indiana University and a financial analyst and real estate officer at First Chicago Corp. (now part of JPMorgan Chase).