Adrienne Trimble
Vice President, Chief Diversity and Culture Officer, Sysco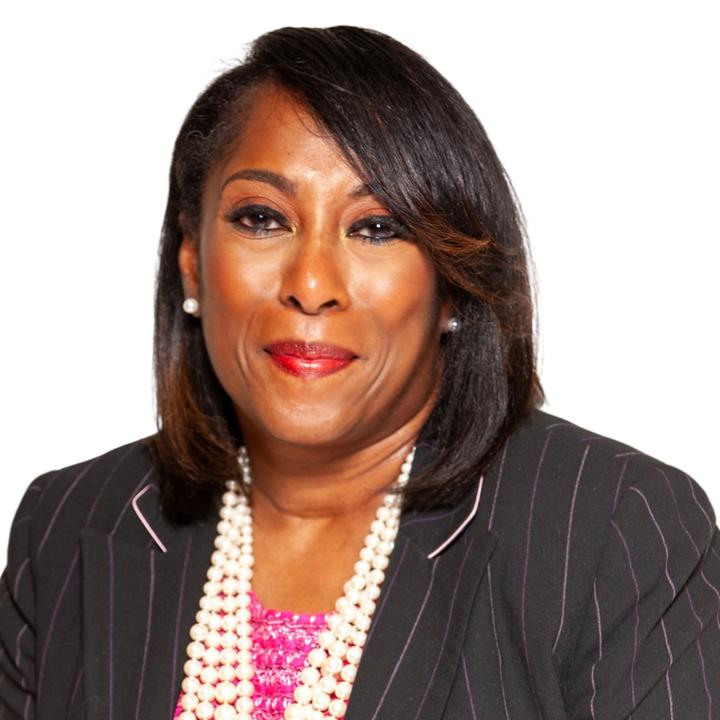 Adrienne Trimble is the vice president and chief diversity officer for Sysco Corporation. She is a known thought leader for advancing corporate diversity, equity and inclusion initiatives. She has led DEI and social innovation initiatives for large, complex organizations nationally and globally. Additionally, she has served as the leader of a non-profit national organization, with global affiliates, providing certification and development for minority owned businesses.
Adrienne began her work in inclusion at Toyota Motor North America, where she worked closely with the company's senior leadership team in developing advocacy and accountability measures to integrate DEI processes across the organization's business operations. During her tenure, she aligned diversity, equity and inclusion with the business strategy to help position Toyota as the #1 sales leader in the African American, Hispanic American and Asian American markets. She also worked closely with the company's external diversity advisory board, chaired by the honorable Alexis Herman. She led the company's rise on the DiversityInc Top 50 list from #42 to #25 in two short years. She also firmly solidified the company's recognition by third party advocacy organizations such as Black Enterprise Best Companies for Diversity, Hispanic Association on Corporate Responsibility, and the United States Hispanic Chamber of Commerce.
Adrienne oversaw Toyota's Supplier Diversity initiative from 2005-2012. In this role, she grew the company's diverse supplier base to reflect an increase in spend that exceeded 300 percent, topping nearly $3B in spend with diverse suppliers. Toyota received numerous accolades under Trimble's direction, including Corporation of the Year by the National Minority Supplier Development Council (NMSDC) as well as Corporation of the Year honors from several of the organization's affiliates. In recognition of her efforts to advance economic development for diverse suppliers, The Rev. Jesse Jackson, founder and CEO of Rainbow PUSH, presented Adrienne with the Corporate Leader Award and Women in Leadership Award.
Securing the future and recognizing supplier diversity as part of the larger goal of economic inclusion have been enduring truths in Adrienne's career. She served as an executive on loan as the president and CEO for the National Minority Supplier Development Council from August 2018 – February 2021. One of the hallmarks of her leadership with NMSDC was to re-establish the long-term vision for the organization. Within 18 months, she reversed the organization's decline in corporate members and certified minority business enterprises. In the spring of 2019, Adrienne testified before the U.S. House of Representatives' Financial Services Subcommittee on Diversity and Inclusion, to further underscore the economic benefits of supply chain inclusion.
A graduate of Wilberforce University, Adrienne holds a Bachelor of Science in organization management. In 2014, she was appointed to the board of trustees of her alma mater. Other board and committee leadership positions include The Herndon Institute Corporate Board Director Development Cohort, VisitDallas Diversity Advisory Council, and The Collin County Business Alliance. Previous executive committee roles include the Billion Dollar Roundtable, and Unidos, the leading civil rights organization for Hispanic and Latino Americans. Adrienne has previous human resources leadership experience in financial services, healthcare and media broadcasting industries.