Connect with MBA
@

Rice

As part of our response to COVID-19, applicants for July and October 2020 cohorts can provide ACT or SAT scores instead of the GMAT or GRE. Please contact an MBA@Rice admissions counselor at 855-842-8380 or admissions@onlinebusiness.rice.edu.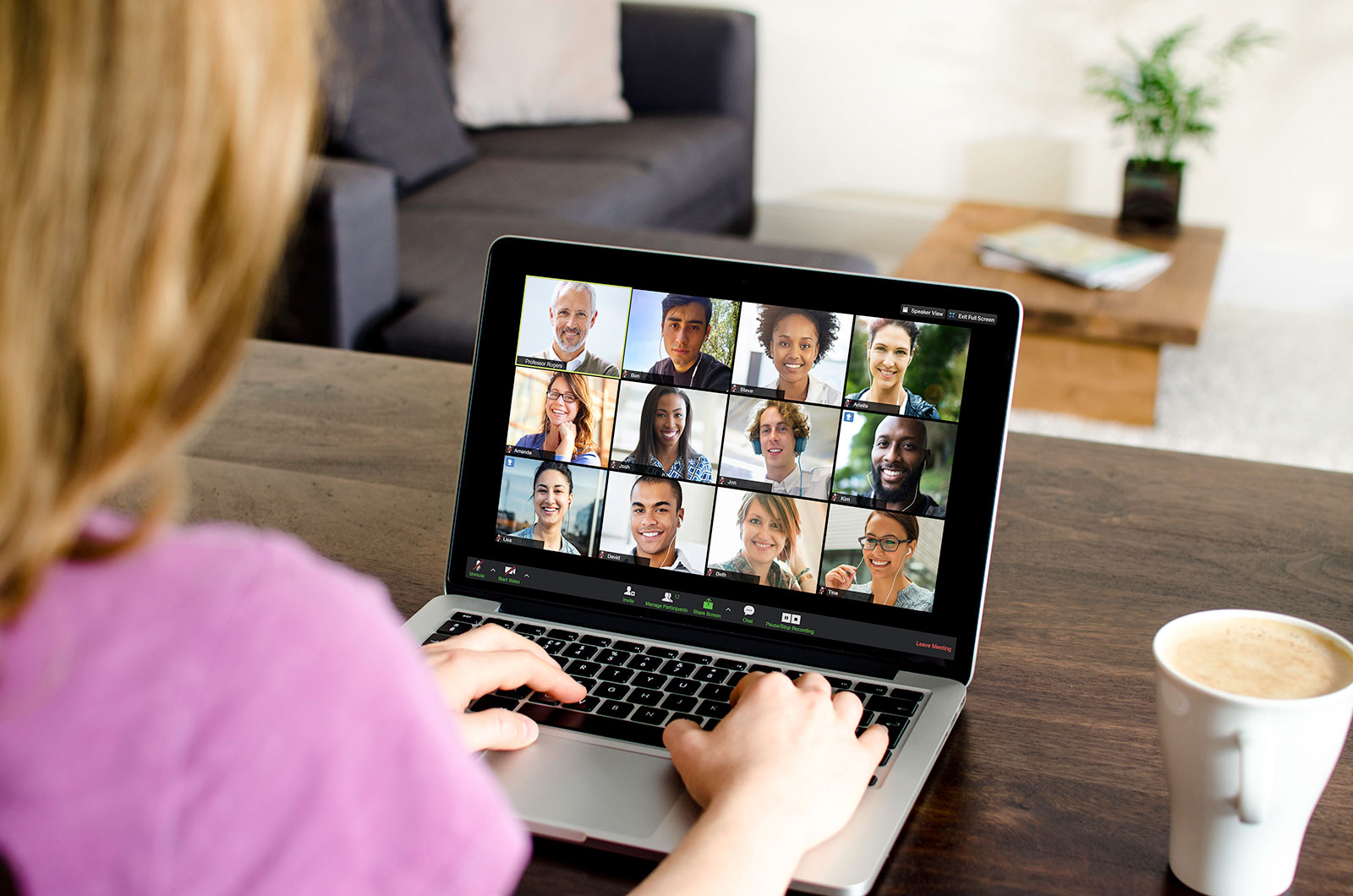 Successful business leaders have mastered a blend of creativity, collaboration and real-world know-how that allows them to develop innovative solutions and run their teams effectively. MBA@Rice, the online MBA program from Rice Business, is built on the same combination of innovation and practicality.
Beyond equipping you with the skill set you need to excel at the top level of your organization, our program will connect you with a diverse community of leaders from around the world. Together, you'll work to rethink your approaches to common business challenges, such as managing human and financial capital, solving problems across functional teams and integrating new technologies into your core business strategies.
The program consists of 54 credits and can be completed online in 24 months.
Why Earn an MBA Online?
Business is undergoing a digital transformation — and you'll need the technical fluency to keep up. Getting your MBA online will prepare you to work, communicate and present work on a digital platform. No matter where you are, you can advance your education and connect with accomplished business leaders from around the world.
Our online program includes:
Live virtual classes: You and your professors will meet each week for face-to-face, webcam-enabled class sessions. Our small class sizes allow for rich discussion and debate.
Mobile-friendly multimedia coursework: You can complete assignments — which include real-world case studies, video simulations and collaborative projects — each week from anywhere, using any connected device.
Intensive Learning Experiences (ILE) and Global Field Experiences (GFE): Our program includes these in-person learning experiences, which are hosted both on the Rice University campus and in locations around the world, to allow you to connect in person with peers, faculty and mentors. You will participate in simulations, immersions, seminars, intersessions and study abroad opportunities to develop and practice new hands-on skills.
Our On-Campus vs. Online MBA Program
Consider the similarities and differences between online and traditional classes.
What stays the same?
The application
Our diversity and cohort selectivity
Our class offerings, ILEs and credit hours to graduate
Our professors, grading system and office hours
Alumni status
What's different with the online MBA?
Smaller cohorts
Quarterly intakes
The online platform
Your Rice Business Network Is Waiting
If you're ready to take the next step in your business career, reach out today.
The Online MBA Curriculum
With Rice Business, you will build the foundation you need to conduct business effectively — and then learn to think and work across teams so you can maximize output from every department within your organization.
Our curriculum will help develop your understanding of essential business principles such as financial accounting, business analytics, marketing strategy, leadership and finance. You'll then learn to apply these larger concepts throughout an organization as you hone your skills in a focused specialization of study.
Rice Business has obtained STEM designation for all our MBA programs. The STEM designation is a direct response to the data-driven business environment, employer needs and student interest. Our Rice MBA graduates are known in the marketplace for broad problem-solving skills, reflecting a curriculum grounded in quantitative and data-analytic methodologies across the disciplines. This is now reflected in the STEM designation.
Explore the curriculum and course structure
MBA Focus Areas
You have specific goals for your MBA and your career — and the MBA@Rice curriculum can get you where you want to go. In our program, you'll have the opportunity to identify and design your own focus area through your second-year electives. To learn more about focus areas, request information about MBA@Rice today.
Sample Course Schedule
The online MBA program allows you to fit your degree into your schedule without sacrificing personal and professional commitments. You will take up to six credits in each 10-week term. At the end of each term, there will be a week reserved for exams and an additional week that can either be used for an Intensive Learning Experience (ILE), a Global Field Experience (GFE) or an extended break between terms. Take a look at a sample course schedule for the 24-month and 36-month tracks.
Are You Ready?
Build the core skill set and accomplished network you need to nourish your bold ideas.
Rice Business Faculty
Recognized for their achievements in teaching, research and practice, Rice Business faculty members consistently publish groundbreaking business insights while working with students one-on-one to help them explore their own big ideas.
Learn more about individual leadership and faculty members below or at Rice Business Wisdom, our online ideas magazine that features clear, quick translations of faculty research that will change the way you think.
Meet the MBA@Rice Faculty
Visit Rice Business Wisdom
The Rice Business Alumni Network
At Rice Business, we are proud of our alumni accomplishments — which span every major industry, 59 countries and nearly every U.S. state. As an MBA@Rice student, you will have access to this rich network for advice, mentorship or professional opportunities.
6,360+ Alumni Worldwide2
26% Alumni in C-Level Roles
59 Countries Represented
MBA for Military Service Members and Veterans
If you are an active-duty service member, veteran, or military spouse or family member, you may be eligible for benefits that can help make your MBA more affordable. Based on your individual eligibility, the Post-9/11 GI Bill and the Yellow Ribbon Program are two options to consider.
Post-9/11 GI Bill: If you are eligible for this bill, you can receive funding that includes tuition and fee coverage for up to 36 months, a monthly housing allowance while you are enrolled, and as much as $1,000 a year for books and supplies.
Yellow Ribbon Program: The Yellow Ribbon Program, which is a component of the Post-9/11 GI Bill, can help you fund the tuition and fee expenses that exceed the tuition and fee amounts payable under the Post-9/11 GI Bill annual allotment.
Learn more about military benefits.
Admissions
MBA@Rice seeks ambitious professionals with a diverse array of experiences, backgrounds and skill sets. Applications are accepted on a rolling basis, and we evaluate your candidacy for our online MBA program based on a variety of elements in addition to your test scores and work experience (including your essays, virtual interview, leadership roles, community involvement and career progression).
Learn more about MBA@Rice admissions requirements and deadlines.
GMAT/GRE and Admissions Requirements
To help our admissions team evaluate your fit for our program and your potential as a business leader, GMAT or GRE scores may be required as one element of the application process. GMAT and GRE Waivers are available for professionals with seven or more years of relevant work experience or who can demonstrate a high level of quantitative and analytical knowledge. Learn more about GMAT and GRE waiver eligibility.
Start Your Application Now
If you're ready to bring your unique voice to our diverse MBA community, we want to meet you. Take the first step toward career advancement by starting your application.
---
1 https://www.princetonreview.com/press/top-entrepreneurial-press-release
2 This data is self-reported by alumni of the Rice Business graduate business programs. The data was pulled and calculated in July 2018.