School Updates
Rice Alliance to unveil new offices Dec. 5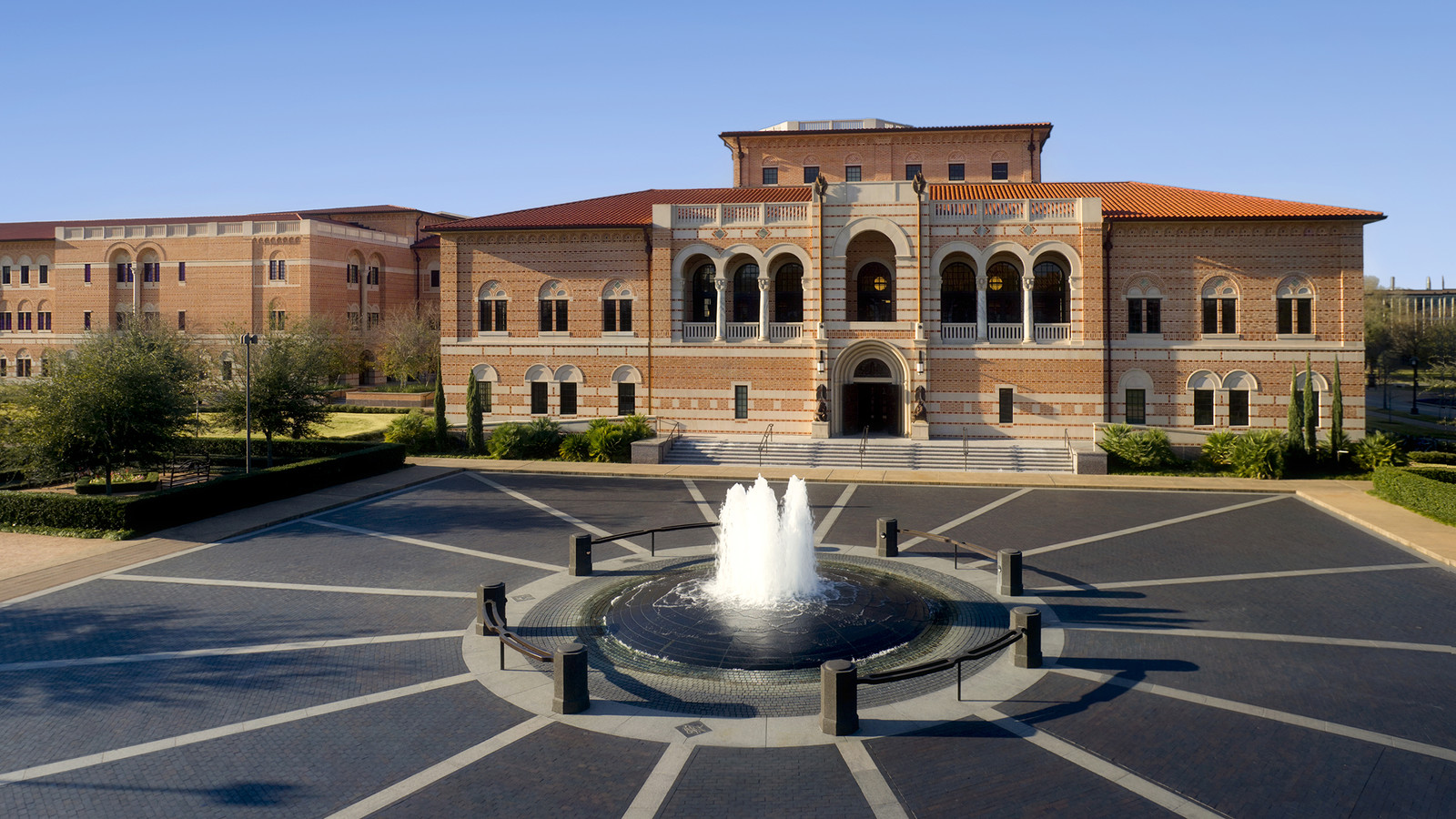 The Rice Alliance for Technology and Entrepreneurship, one of the country's premier initiatives devoted to the support of technology commercialization, entrepreneurship education and the launch of technology companies, will host a special event Dec. 5 to unveil its new offices, the 3,000-square-foot Bill and Stephanie Sick Suite.
Located in McNair Hall, the home of Rice University's Jones Graduate School of Business, the space was made possible through a $1 million gift by Rice engineering alumnus William "Bill" Sick and his wife, Stephanie. Bill Sick was one of the first supporters and mentors to the Rice Alliance during the organization's formation in 2000. The Sicks will attend the event.
What: Unveiling and ribbon-cutting for the new home of the Rice Alliance, the Bill and Stephanie Sick Suite.
Who: Speakers will be Rice President David Leebron, Rice Business Dean Peter Rodriguez and Rice Alliance Managing Director Brad Burke.
Also in attendance will be Reginald DesRoches, Rice's William and Stephanie Sick Dean of Engineering, and Rice Vice Provost for Research Yousif Shamoo.
When: 1:30-2 p.m. Thursday, Dec. 5. The Rice Alliance open house and holiday party will follow the remarks and ribbon-cutting ceremony.
Where: Rice University, McNair Hall, Suite 103 (first floor), 6100 Main St. Parking is available in the Central Campus Garage. For directions, see http://business.rice.edu/directions-and-parking.
Members of the news media who want to attend should RSVP to Jeff Falk, director of national media relations at Rice, at jfalk@rice.edu or 713-348-6775.
About the Bill and Stephanie Sick Suite
A triptych by local Houston artist DUAL, commissioned by Rice Alliance for the 2019 Rice Business Plan Competition, greets visitors to the new suite and honors Rice Alliance with images from campus and pictures of its supporters. DUAL has been featured in a number of exhibitions by some of the top names in the Houston art scene, including Gallery M Squared, Cardoza Fine Art, Colton and Farb Gallery and Station Museum of Contemporary Art. Most recently, DUAL created a 4-by-184-foot mural at the Lee and Joe Jamail Skatepark in Buffalo Bayou Park.
The new, modern suite is accented by soothing greens and inviting spaces for entrepreneurial-minded students to collaborate. A neon sign from Houston artist Tim Walker of The Neon Gallery adorns the entrance wall. Gensler is the architect and b. bell builders served as the general contractor.
As a nod to Houston's history as a city supportive of entrepreneurship, mosaic tile flooring from the Blue Tile Project is also inlaid in the space. These custom tiles in the style of Houston's historic blue street tiles connect Rice Alliance to its mission of promoting local business initiatives.
About the Rice Alliance
Since its founding, the Rice Alliance's activities have benefited more than 2,400 startups that have raised more than $8 billion in funding. Over 52,000 investors and corporate and industry leaders have participated in Rice Alliance in Technology Venture Forums in energy and clean tech, digital technology and life sciences, and other programs.
The Rice Business Plan Competition is the world's richest and largest student startup competition. Forty-two startups from across the globe compete in front of over 300 investor and industry judges. The competition awarded more than $2.9 million in prizes in 2019 and is supported by more than 140 corporate, government and investor sponsors. Over the life of the competition, participating teams have successfully launched 229 companies and raised more than $2.3 billion in funding.
Burke, who has served as managing director of the Rice Alliance since 2001, is also executive director of the Rice-based Global Consortium of Entrepreneurship Centers, which represents 250 university entrepreneurship programs around the globe.
Rice's startup accelerator, OwlSpark, which is managed by the Rice Alliance, was founded in 2013 and offers an intensive summer experience that provides teams of students, faculty and recent alumni with the education, mentorship, space and networking opportunities required to launch their companies. OwlSpark is led by the Rice Alliance's Kerri Smith and Jessica Fleenor.
Rice Business has the No. 1 graduate entrepreneurship program in the U.S., according to the 2020 rankings announced Nov. 12 by the Princeton Review and Entrepreneur magazine.
---
Related materials:
Follow the Rice Alliance via Twitter @RiceAlliance.
Follow Rice Business via Twitter @Rice_Biz.
Follow Rice News and Media Relations via Twitter @RiceUNews.