School Updates
11 universities recognized for outstanding entrepreneurship programs by Rice-based consortium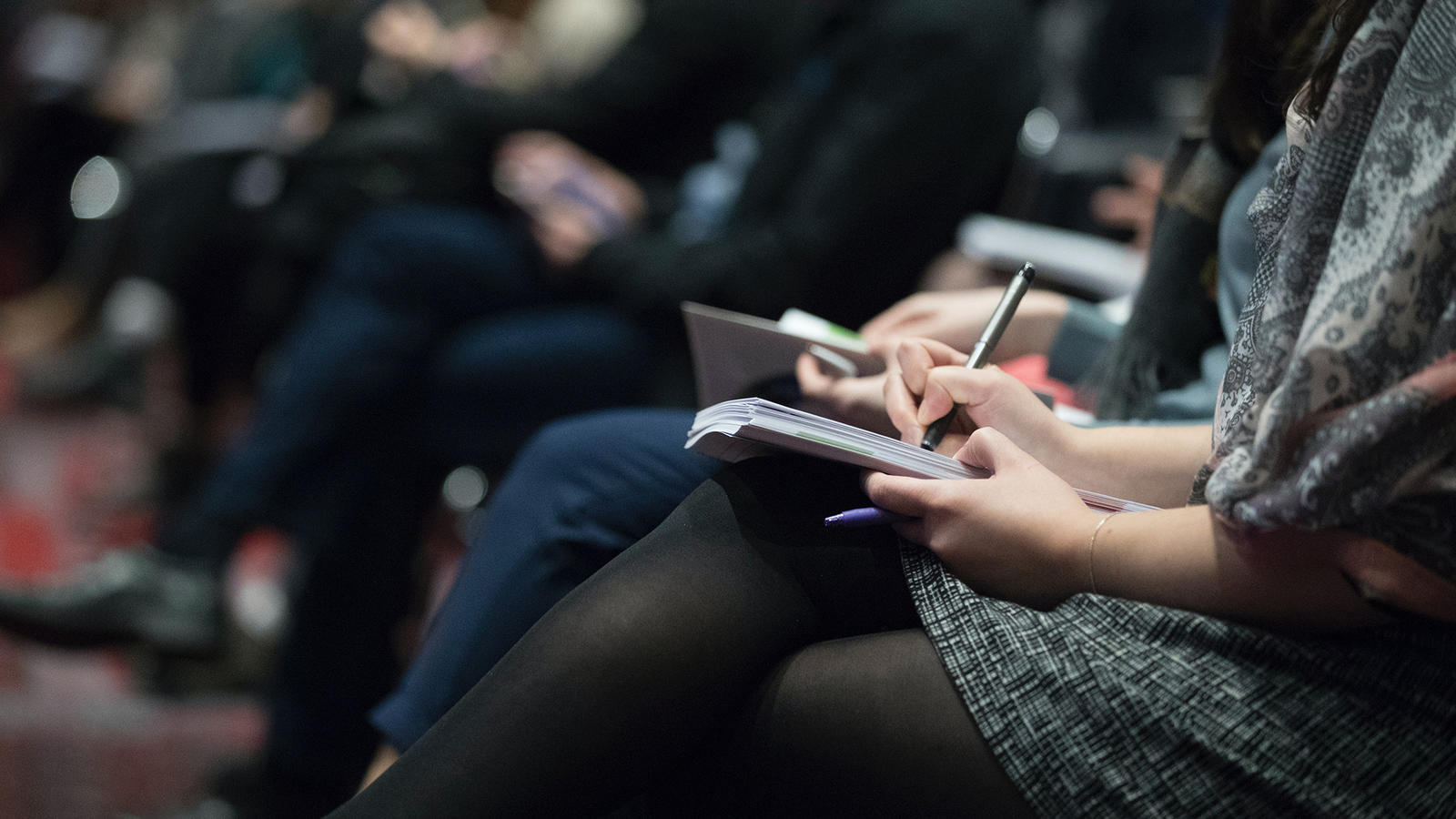 Eleven universities with leading-edge entrepreneurship programs, along with 19 finalists, were recognized for their outstanding programs at the 2019 Global Consortium of Entrepreneurship Centers (GCEC) conference in Stockholm. Now in its 23rd year, the GCEC conference in September was attended by more than 400 individuals from 240 top universities representing 29 countries and six continents.
The Rice Alliance for Technology and Entrepreneurship and Rice's Jones Graduate School of Business serve as the central office for the GCEC organization.
Universities specializing in venture creation and specialty programs, such as women's entrepreneurship, were among those acknowledged. The award winners were selected through a rigorous nomination and evaluation process, undergoing review by a panel of 95 academic peers. More than 100 university programs were nominated this year from the 240 GCEC member schools.
Awards were presented in eight categories including the top award, the Nasdaq Center of Entrepreneurial Excellence award. Since 2000, Nasdaq has honored university centers that have made and will continue to make enormous contributions in advancing entrepreneurship as the force in economic growth throughout the world.
In addition, two individuals were honored for their lifetime contribution to university entrepreneurship.
"Entrepreneurship has become a central and vibrant educational component at most top universities around the world," said Brad Burke, executive director of the GCEC and managing director of the Rice Alliance. "Universities play a critical role in global innovation and economic development. The GCEC has been a driver of vigorous and innovative academic and experiential entrepreneurial programs. More and more institutes of higher education are recognizing that teaching entrepreneurial skills are key to the success of our students and the world's future economy."
A complete list of award winners and finalists follows.
Outstanding Contributions to Venture Creation
Winner:
University of Illinois at Urbana-Champaign — Illinois Entrepreneurship
Finalists:
Rady School of Management at the University of California, San Diego — California Institute for Innovation and Development
Clarkson University — Shipley Center for Innovation
Grand Valley State University — Richard M. and Helen DeVos Center for Entrepreneurship & Innovation
University College Cork — IGNITE
Excellence in Specialty Entrepreneurship Education
Winner:
Rutgers University — Center for Urban Entrepreneurship & Economic Development
Finalists:
Institute for Veterans and Military Families at Syracuse University — Arsenal
University of Delaware — Horn Entrepreneurship
Utah State University — Center for Entrepreneurship
University of Texas at Dallas — Institute for Innovation and Entrepreneurship
Excellence in Entrepreneurship Teaching and Pedagogical Innovation
Winners:
University of California, Berkeley — Sutardja Center for Entrepreneurship & Teaching
University of Colorado Boulder — Deming Center for Entrepreneurship
Texas Christian University — Neely Institute for Entrepreneurship and Innovation
Finalists:
Munich University of Applied Sciences — Strascheg Center for Entrepreneurship
Wisconsin School of Business — Weinert Center for Entrepreneurship
Outstanding Student Engagement & Leadership
Winner:
Michigan State University — MSU Entrepreneurship
Finalists:
West Virginia University — IDEA Hub Ecosystem and LaunchLab Network
University of Houston — Wolff Center for Entrepreneurship
Outstanding Emerging Entrepreneurship Center
Winners:
Dartmouth College — Magnuson Center for Entrepreneurship
Brown University — Nelson Center for Entrepreneurship
Finalists:
Rice University — Liu Idea Lab for Innovation and Entrepreneurship
The Hebrew University Jerusalem — HUJI Innovate
Memorial University — Memorial Centre for Entrepreneurship
Exceptional Activities in Entrepreneurship Across Disciplines
Winner:
Florida State University — Jim Moran College of Entrepreneurship
Finalists:
Texas A&M University — McFerrin Center for Entrepreneurship
Pennsylvania State University — The Center for Penn State Student Entrepreneurship
Florida Polytechnic University — Entrepreneurship Center
Harvard University — Harvard Innovation Labs
GCEC Center for Entrepreneurial Leadership
Winner: Stockholm School of Entrepreneurship
GCEC Legacy Award
Winners:
Saras Sarasvathy, Paul M. Hammaker Professor in Business Administration, University of Virginia Darden School of Business
Ted Zoller, T.W. Lewis Clinical Professor of Strategy and Entrepreneurship and Director of the Center for Entrepreneurial Studies, University of North Carolina Kenan-Flagler Business School
Nasdaq Center of Entrepreneurial Excellence
Winner: University of Chicago — Polsky Center for Entrepreneurship and Innovation
The GCEC is the premier academic organization addressing the emerging topics of importance to the nation's university-based centers for entrepreneurship. It has become the vehicle by which the top, established entrepreneurship centers as well as emerging centers work together to share best practices, develop programs and initiatives and collaborate and assist each other in advancing, strengthening and celebrating the role of universities in teaching the entrepreneurs of tomorrow.
The GCEC conference was hosted by the Stockholm School of Entrepreneurship, which is celebrating the 20th anniversary of its founding.