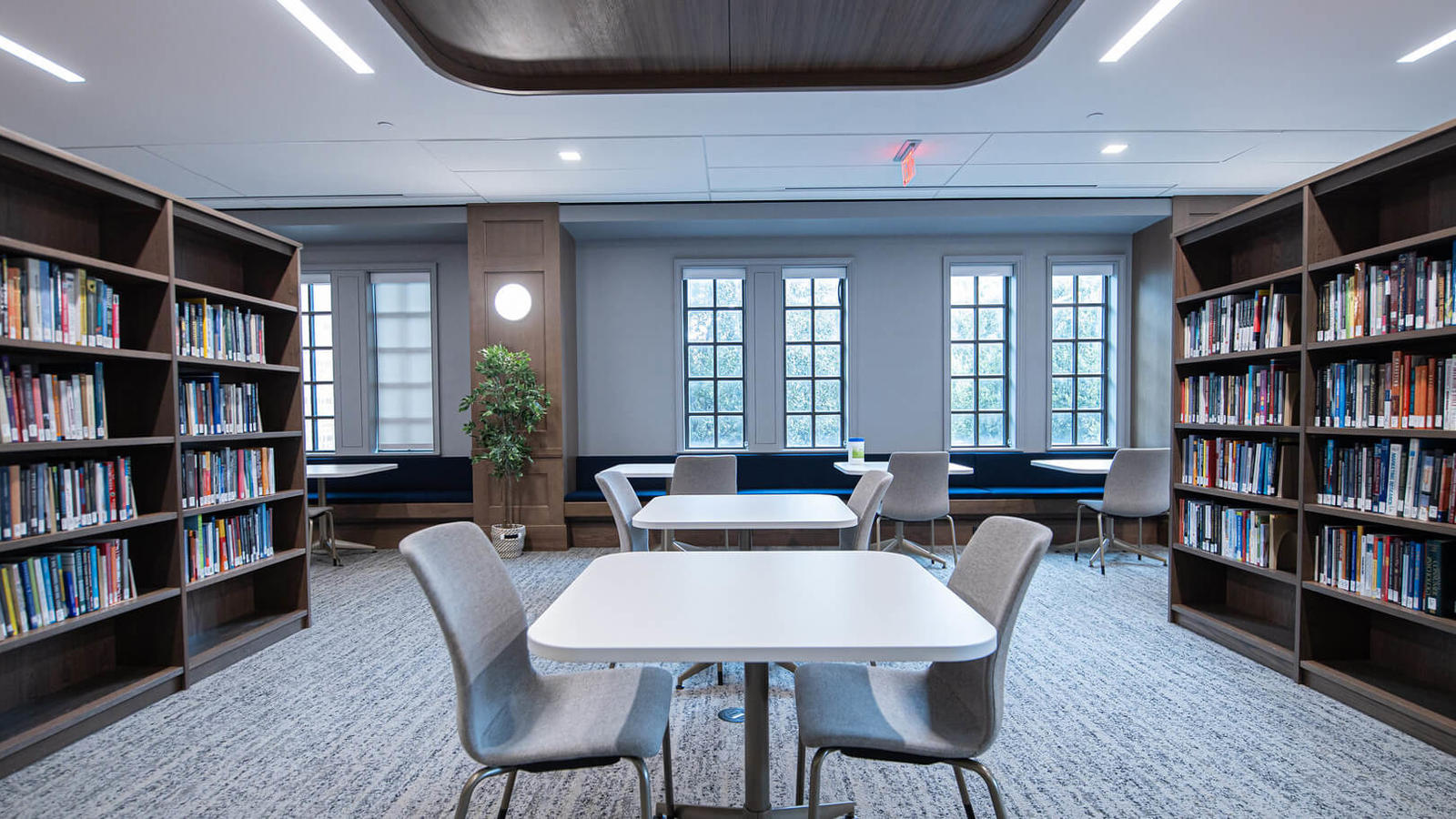 Business Information Center
Gilbert & Ruth Whitaker
Business Information Center (BIC)
Spring and Fall Semester Hours:
Monday - Thursday 8:00 am - 9:30 pm
Friday 8:00 am - 5:00 pm
Saturday 8:00 am - 5:00 pm
Sunday 12:30 pm - 8:00 pm
Location:
Room 210, McNair Hall, Loop Road
Rice University
713-348-6062
For research assistance or questions, email jgsbic@rice.edu.
The Gilbert & Ruth Whitaker Business Information Center (BIC) is located on the second floor of McNair Hall. It includes a large reading room, an online resource room, and an additional study space containing reference materials and journals. The BIC is named in honor of Jones School's fourth dean, Gilbert R. Whitaker and his wife, Ruth. The Whitakers were instrumental in the planning and development of this space.
Although features from several architectural styles are used, the design of the library was heavily influenced by the late nineteenth-century arts and crafts movement. Elements of this movement are evident in many of the furnishings, particularly the enormous glass and metal light fixtures illuminating the reading room.
Resources for Students
Access to these resources requires users to login with their Rice NetID and password.
Journals: Rice libraries provide access to a large number and variety of online fulltext journals. The scope of the collection is broad with excellent coverage in art, business, economics, engineering, literature, music, natural sciences and social sciences.
Databases: