"A lot of companies follow the leader. They don't want to stick out," said Doug Schuler, a professor at Rice University's business school who studies the intersection of businesses and public policy. "But now, it's painful to stick out."
April 2, 2021 | Todd C. Frankel, Jena McGregor, Candace Buckner and Steven Zeitchik
Image

---
Peter Rodriguez, dean of Rice's business school, said some of its M.B.A. graduates typically used to go to major energy companies such as Exxon Mobil Corp. Now, though, more of its students take jobs in tech than in energy, he said.
April 4, 2021 | Patrick Thomas
Image

---
"The EEOC's guidance says that requiring vaccination does not violate the Americans with Disabilities Act or other federal employment laws," Larry Stuart, an employment lawyer in the Houston-based law firm Stuart PC and an adjunct professor at the Jones Graduate School of Business at Rice University, tells Health. "It is not illegal to require employees to get a vaccine as a condition of employment."
June 4, 2021 | Korin Miller
Image

---
Why do so many companies come up short in their strategy planning and implementation? Because their CEOs end up playing the role of firefighter, implementer or counselor. Four years of intensive data analysis conducted by the authors has shown the three roles repeatedly emerge, deflecting from strategy and keeping CEOs from elevating their companies.
April 8, 2021| Vikas Mittal and Shrihari Sridhar
Image

---
The MBA is also a good option for people looking to change from being a functional expert — say, an engineer — to a broader organizational leader, says Janice Kennedy, executive director of recruiting and admissions at the Jones Graduate School of Business at Rice University.
"Different aspects of a person's career stage and long-term aspirations are all considerations in 'why an MBA?'" Kennedy says.
April 24, 2021| Jordan Friedman
Image

---
Creating a central space for investors and companies will be crucial for bringing more capital to Houston's nascent start-up scene, said Ryan LeVasseur, managing director of direct real estate at Rice Management Co., which is leading and financing the Ion.
May 12, 2021 | R.A. Schuetz and Shelby Webb
Image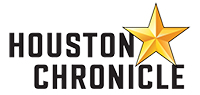 ---
In 2012, Rice Business alum Patra Isaac made a career shift. She left the corporate world and entered the world of education and nonprofits. Last year, she joined the Kinder Foundation as director of education and community projects.
June 14, 2021 | Sara Samora
Image

---
In the first study of its kind, Rice Business Professor Siyu Yu joined a team of colleagues to explore how humans visualize the hierarchies to which they belong – and how that thought process influences group processes and outcomes.
July 20, 2021 | Rice Business Wisdom
Image

---