News and Notes from Rice Business Alumni
1985
Bruce Deskin '85
Bruce and Rachel Deskin, both Class of 1985, are pleased to report that their son Thomas graduated from Rice Business in May 2021.
1989
Joann Barry '89
Joann recently joined Northern Trust in Los Angeles as a senior portfolio manager, managing multi-asset portfolios for foundations and endowments. The practice is focused on supporting the missions of its nonprofit clients. As she expected, the people who are devoted to these organizations — executives and board members — are thoughtful and purpose-driven. It's a pleasure to be of service to their good works, she says.
1992
Tarig Anani '92
Tarig is celebrating 10 years of running his own legal practice. After working as a corporate lawyer in New York City, becoming general counsel to two software companies and ultimately becoming president of P2 Energy Solutions and selling it to a private equity firm, Tarig opened his own practice. Hard to believe it's been 10 years. If anyone needs a lawyer, give him a call.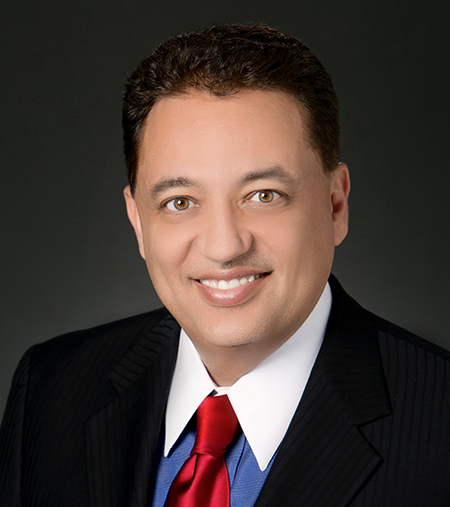 Mark McMeans '92
At the end of June, five of the old Flex Time program's start class of 1990 got together to catch up. Good stories and wine were shared. Pictured here from the bottom, left to right, are Jim Havelka (Inform AI), Barbara Cooper (Cooper Associates), Dr. Bob Parke (Baylor College of Medicine), Eric Nielsen (Quantum Energy Partners) and Mark McMeans (Brasada Capital Management). Kudos to Barbara who has helped keep everyone in touch.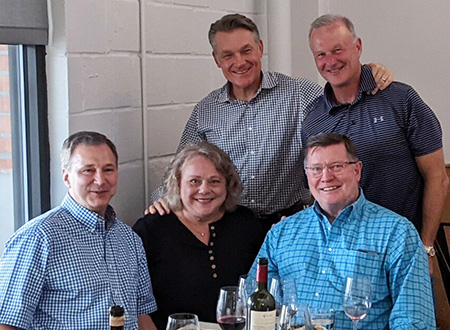 1996
Andy Weber '96
Andy has relocated his home and Corner Capital Partners' headquarters to Austin from Santa Barbara, California. Drop by if you're in the neighborhood!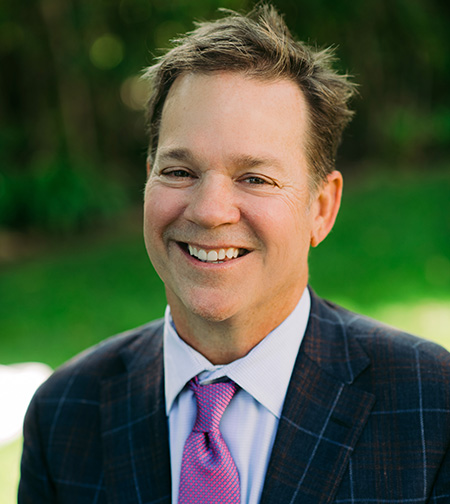 1998
Brian Engleman '98
Brian has been chosen as the fund manager for this year's San Diego Angel Conference. The fund's primary goal is to activate angel investors while helping entrepreneurs understand what it takes to get funding (or "get to yes"). He has volunteered with the fund for three years and enjoys the group's positive culture and the opportunity to help startups.
1999
James Vanreusel '99
After traveling the world a bit, James now lives in San Francisco with his family and is a proud husband and father to almost 5-year-old twins. In 2014, he started a business called Vanreusel Ventures, a corporate finance CFO firm that focuses on helping fast-starting companies grow and scale at a CFO level. They focus on being an outsourced thinking partner to for-profit and nonprofit organizations that operate internationally by building teams and systems and strategies to expand with the business. James' first book, "The #1 Key to Creating a Thriving Business," debuted in 2018 and focuses on helping CEOs understand their financial foundation and transform their business from the inside out. Outside the office, James is a die-hard tennis player at the Olympic Club in San Francisco.
2000
Holly Davies '00
When she wasn't busy organizing over 1,500 homemade masks during the pandemic, Holly finished her MSW from the Graduate College of Social Work at the University of Houston in 2020. Now she is pursuing her Ph.D. there, researching mental health and natural disasters using quantitative and qualitative methods.
2002
John Montgomery '02
In June, John was elected to the West University Place City Council, and currently serves as mayor pro tem. Professionally, John is in his fourth year with Alta Resources, a natural gas production company based in Houston, where he is currently vice president of commercial development and risk.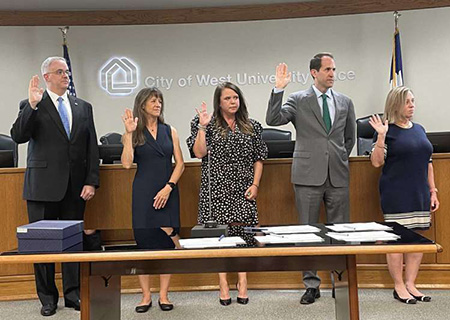 2003
Danny Bullard '03
A baby Eastern Screech Owl (Megascops asio) was born at the Bullard residence in Dallas this year. Danny and family put up owl boxes late last year, and by this February a breeding pair had taken up residence in the backyard box. By May, at least one new owl had appeared.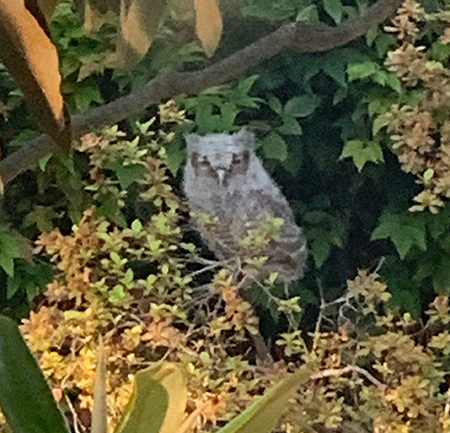 2004
Galen Bingham '04
Galen launched the Whiskey, Jazz and Leadership podcast, which is streamed in 17 countries on any platform you use to consume podcasts. In each episode, Galen and his guests share the whiskies they drink, the jazz music they listen to and insights to help you become more effective as a leader. Subscribe now so you don't miss a drop of straight talk you won't get anywhere else. Cheers!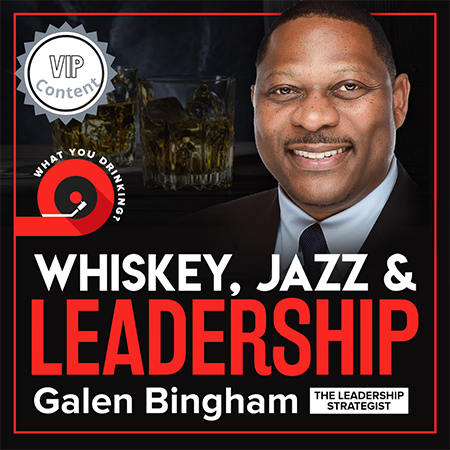 2005
Brett Chiles '05
After working for a private equity fund and family office for the last 16 years, Brett joined local Houston commercial real estate firm NAI Partners in its newly formed Partners Finance capital markets group. Brett is responsible for sourcing equity and debt capital for NAI's acquisition funds and development opportunities targeting the Houston, San Antonio and Austin markets.
2007
Victoria Cooper '07
Victoria is working as a wealth advisor with Centric Wealth in the Houston area and in April became a certified divorce financial analyst professional.
2008
Enrique Zaragoza '08
After more than 16 years at Riviana Foods with increasing responsibilities, Enrique was appointed president and CEO in January.
2011
Dylan Hedrick '11
On May 1, Dylan was re-elected to serve a second term on the Garland, Texas, City Council in District 7. It was an interesting first term on the council dealing with tornadoes, the COVID-19 pandemic and February's arctic blast, but he is proud of how the city pulled together through it all and is looking forward to serving another two years.
2012
Robert Knox '12
Robert and Kelsey (Adams) Knox '12 welcomed a new addition to the family this spring. Baby Alice was born March 30 at Cedars-Sinai in LA. Charlie Knox (Rice undergrad Class of 2039) is a proud big brother.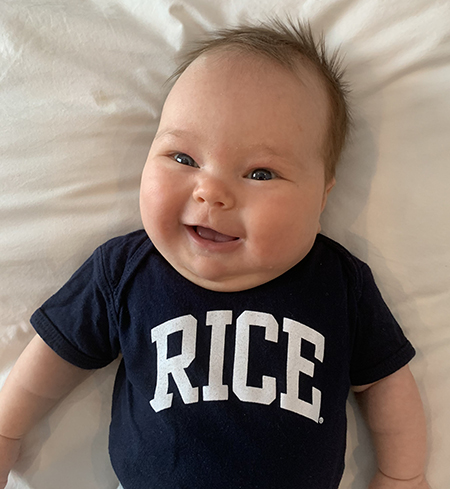 Rachel Hedrick '12
Rachel and husband James (Rice political science Ph.D., 2017) welcomed a new baby, Calvin Hedrick, on July 6, 2021. Big sisters Alice and Julia are thrilled with their new little brother!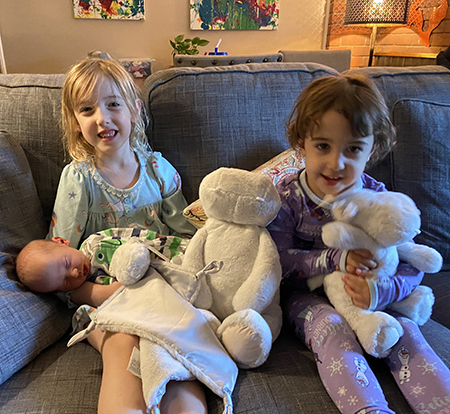 Jennifer Ortegon '12
Jennifer was promoted to VP of healthcare at Medallia and celebrated her seven-year work anniversary. She is leading their go-to-market efforts in patient and employee experience for healthcare systems and insurers.
2014
Lauren Thompson Miller '14
This spring, Lauren took a role as the VP of carbon footprint solutions for Grassroots Carbon, a soil carbon storage credit company founded by Rice Adjunct Professor Henk Mooiweer (and who she met while he was one of her judges at RBPC 2014!). She loves her new job, where she helps landowners get paid for good land management practices while helping companies reduce their carbon footprint. She and her husband, Jason, are imminently expecting their first child, and the discomfort of getting kicked in the ribs constantly has helped to quell the existential fear of keeping a small human alive.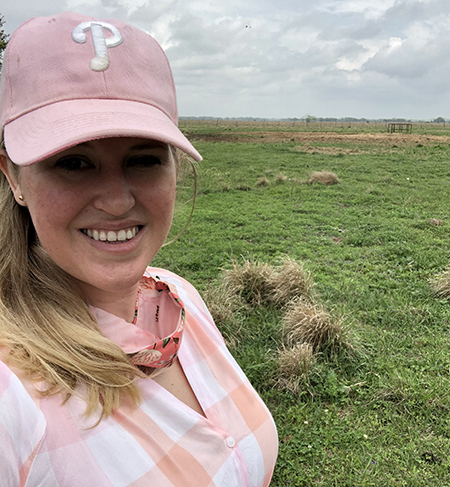 2015
Edgar Vargas-Castaneda '15
Edgar has been promoted to senior director at EY-Parthenon, specializing in M&A strategy and execution.
Laura Messier '15
Laura and Ben '14 left investment banking and moved full time to Denver, Colorado, in March 2020. Laura is the head of finance - development for BPX Energy (BP) and is over capital planning, corporate strategy and FP&A for all upstream and midstream development in the U.S. lower 48. Ben is over corporate development and capital formation for Vitesse, a non-op company. They live in East Washington Park and welcomed their second son, John Mark "Jack" Messier in July 2021. They and their first son, Luke (2), are enjoying all that the nearby mountains have to offer.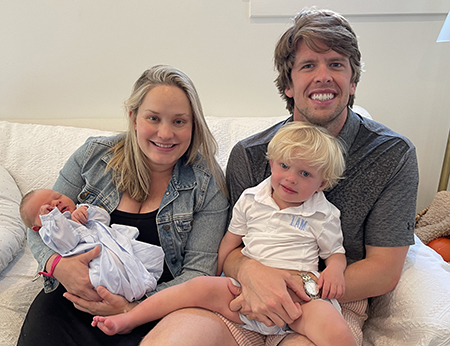 2016
Christine LeBlanc '16
Christine founded a company for empowering women early in their careers. "Practical Girl's Guide" offers an online course that teaches young professionals to get the opportunities and rewards they deserve at work. Applying her knowledge from climbing quickly at top Fortune 500s, Christine shares the keys to navigating difficult topics like corporate complexity and workplace politics in a practical and real way. Feel free to reach out at practicalgirlsguide.com or @practicalgirlsguide on Instagram.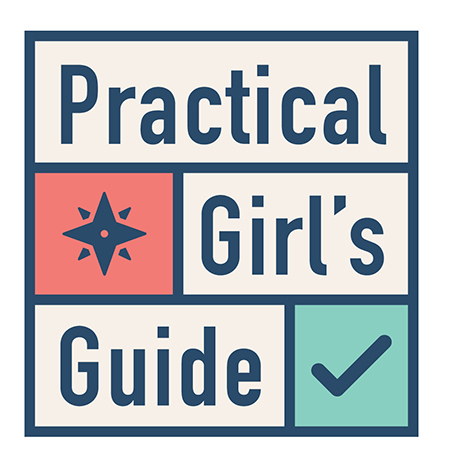 Nick Girardi '16
Eliza Mae Girardi was born on July 12, 2021. Both Eliza and Caroline are happy and healthy, and big sister Jillian is only a little concerned about the family's new addition.
2017
Raymond Ma '17
Raymond was recently promoted to principal product manager at Amazon Web Services. He oversees product for AWS Organizations, a service that enables customers and enterprises to centrally manage all of their AWS accounts, as well as the broader multi-account strategy for AWS customers.
Ryan Stephens '17
This fall, Ryan will be officially married to Natalie Rothenberg. The wedding date is Sept. 25, 2021.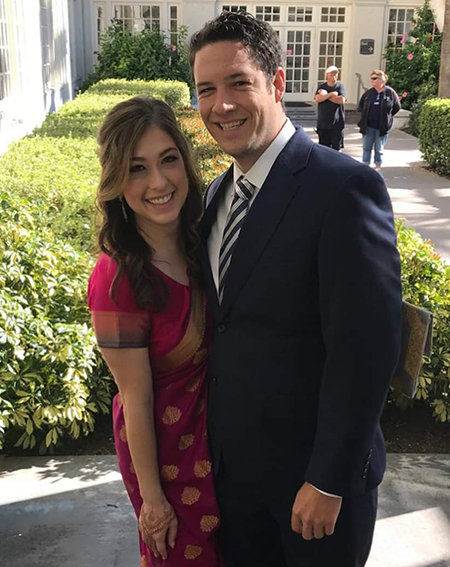 Gordon Pennoyer '17
After nearly 10 years of leading corporate communications and investor relations at Chesapeake Energy Corporation, Gordon has launched DrivePath Advisors, a boutique financial communications firm specializing in helping companies navigate their most consequential events, challenges and opportunities.
2018
Kristin Collison '18
In July, Kristin and Drew relocated from Oahu to Pensacola, Florida, where Kristin accepted a sales and service manager position with Gate Gourmet.
Daniel Barvin '18
Daniel has taken on the role of director of strategic planning and operations at Coya Therapeutics, a clinical-stage biotechnology company developing first-in-class approaches utilizing autologous regulatory T cells (Tregs) and Treg-derived exosome therapeutics for neurodegenerative and autoimmune diseases. Their current focus is on ALS001, an autologous, expanded Treg cell therapy in development for the treatment of ALS.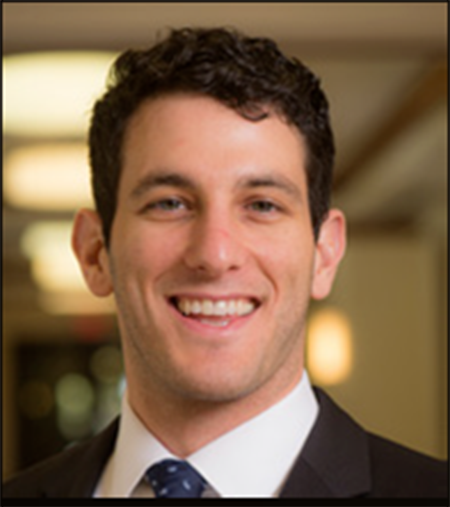 Sasha Gumprecht '18
Sasha has taken a new job as vice president of business development and strategy at SJ Resources in Houston.
Kirk Waltz '18
Kirk was promoted to environmental consulting director with the consulting firm ABS Group in July. He can't wait to reconnect with his fellow alumni to help them with their environmental, ESG and risk management needs.
Andres Cuadrado '18
Andres relocated back to Houston, starting a new franchise business as Crayola Imagine Arts Academy of NW Houston. The academy's mission is to inspire children by developing their creativity and critical thinking through art. They envision a world where creativity and artistic expression are cornerstones of children's development.
2019
Clifford Thompson '19
Young Clifford just turned 1! What a year. So thankful for family and health during this time.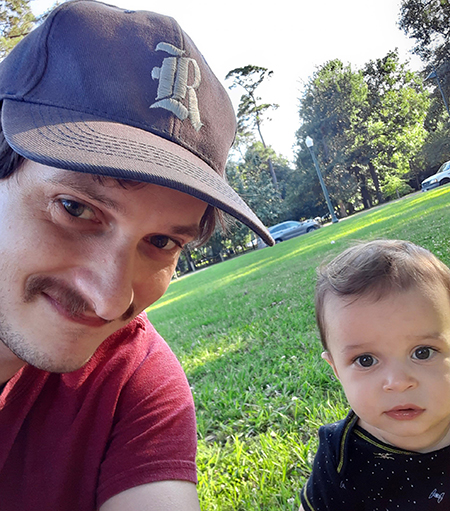 2020
Kory Li '20
Sandy Ma '20 and Kory got engaged in April!
Arianna Ebers Kucharski '20
Arianna and Stephen welcomed their first child, baby boy Jackson Benedict Kucharski, on Jan. 3, 2021.
Dan Ramsay '20
In March, Dan started a company with a friend of his. Things have been busy reaching out to clients, interviewing candidates and completing some early contracts.
Kyle Howard '20
After taking on the role of chief operating officer at EnSiteUSA, Kyle and family have officially moved to Houston as of July. They can't say enough about how welcoming the city of Houston has been for them, and they're excited to be closer to the EMBA Class of 2020!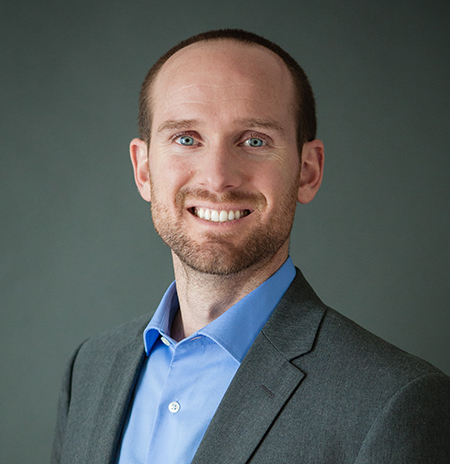 2021
Noah Comisar '21
Noah started an equity research associate role at Piper Sandler in Houston.