Student Life
Black History Month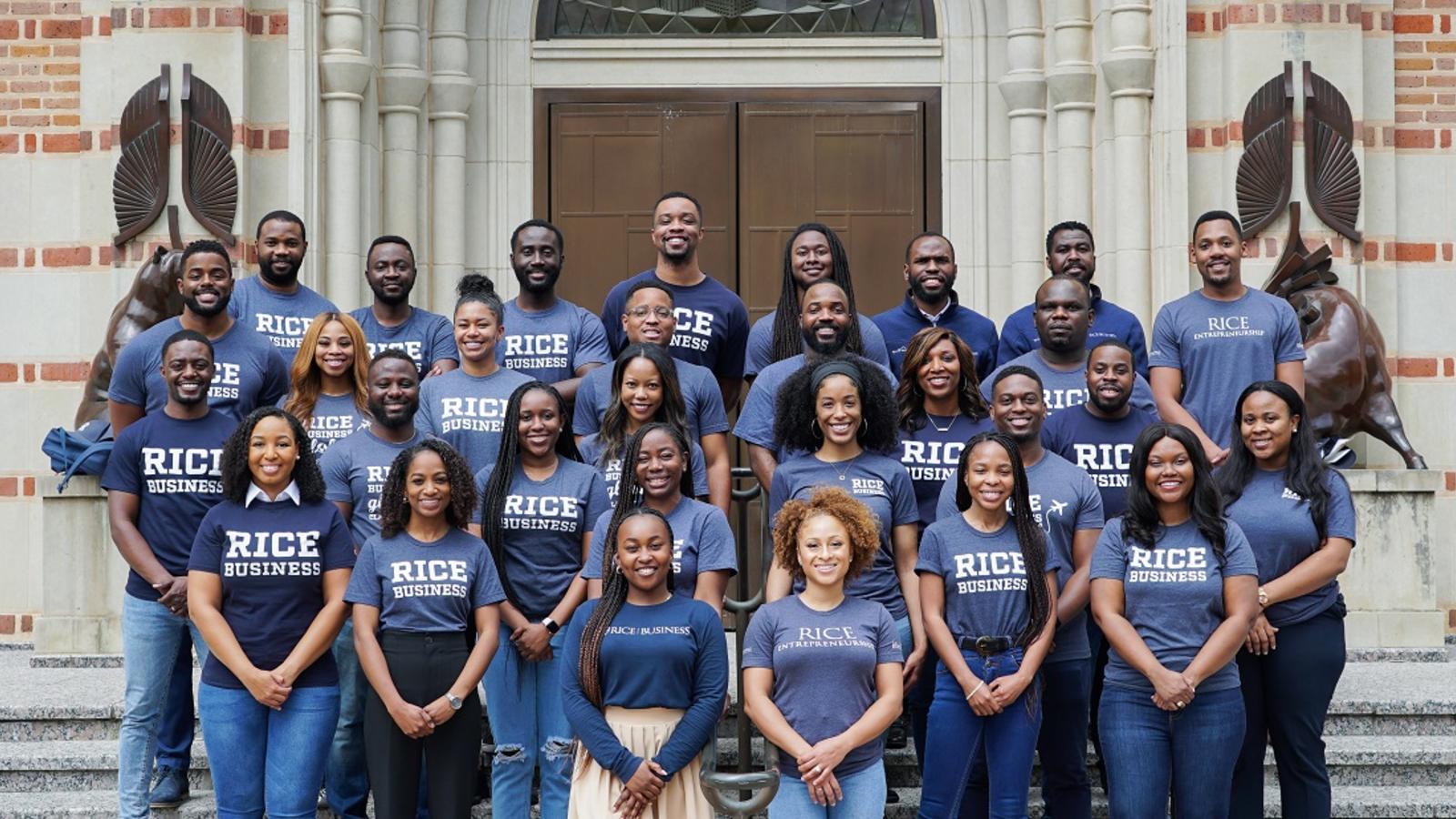 Black History Month is a time to celebrate the rich contributions of Black Americans in our community and share stories that advance a deeper understanding of the issues we still face. A vital part of our MBA program is learning through leadership. We design experiences for students to build their skills through clubs, organizations and community service to take an active role in their school culture, learn to lead and represent Rice in Houston.
In 2022, the Black Business Student Association (BBSA) worked overtime to help the Rice Business community celebrate Black History all month long. Throughout the month students were immersed in events that celebrated Black culture, sports and professional excellence.
Check out some of the club activities this past February:
The BBSA led a social media takeover to share stories of Black students and alumni on Twitter, Instagram, Facebook and LinkedIn during the month.
A kick-off luncheon was dedicated to opening the month-long celebration and featured Ashley Henry '22 and Kandace Waddy '22 as guest presenters. They had food from various black and African restaurants as well as a presentation on the importance of knowing your identity!
A members-only exclusive event at the Toyota Center was sponsored by Julian Duncan '06, the Rockets' chief marketing and strategy officer, for a night of networking and fun at the game vs. the Raptors. 
A member-led community service event was held at Bread Of Life, which is a nonprofit dedicated to providing love, hope, dignity and belonging to Houston's underserved. 
A Business and Brushes Luncheon event, co-sponsored by BBSA and The Consortium, embraced the theme of Black Mental Health and Wellness, featuring guest speaker Dr. Danielle Busby from Black Mental Wellness and evolved into a business school vibe with Trap and Paint!
A special day dedicated to showcasing Black excellence was deemed BBSA Day and the club members sponsored a photoshoot that included professional headshots.
To conclude the month's events, BBSA hosted a Partio with Provost Reggie DesRoches, the incoming 8th president of Rice University. He shared new initiatives for the university, historically black university partnerships, his journey, his family and many stories. He could see we have students who care about diversity, equity and inclusion and who are invested in enriching and supporting Rice.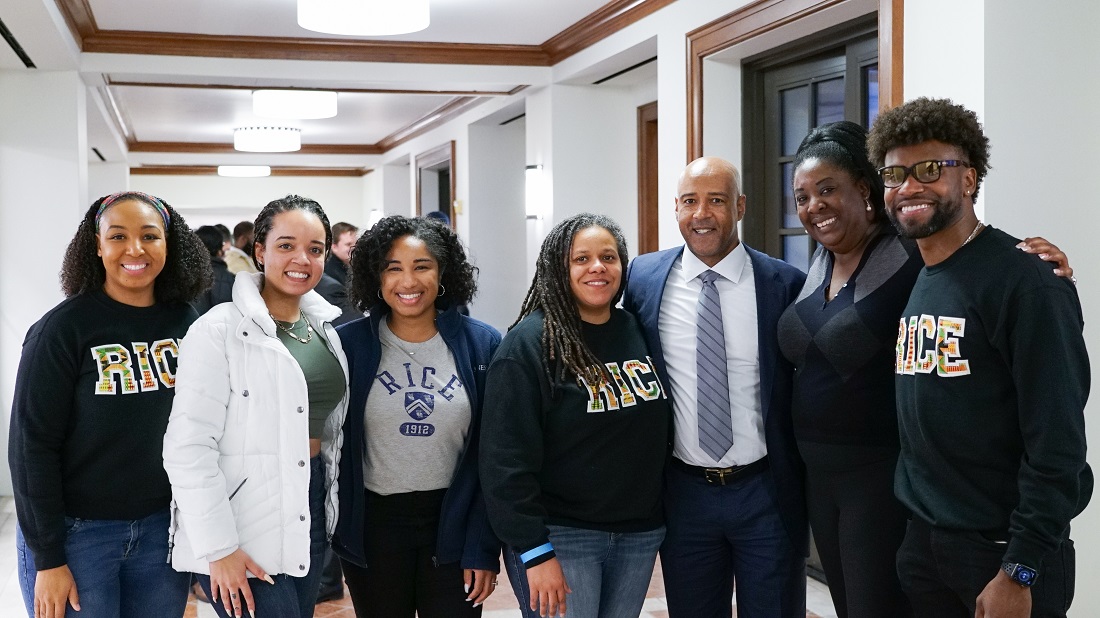 Interested in Rice Business?
At the same time the students were celebrating, the Office of Diversity, Equity and Inclusion was too.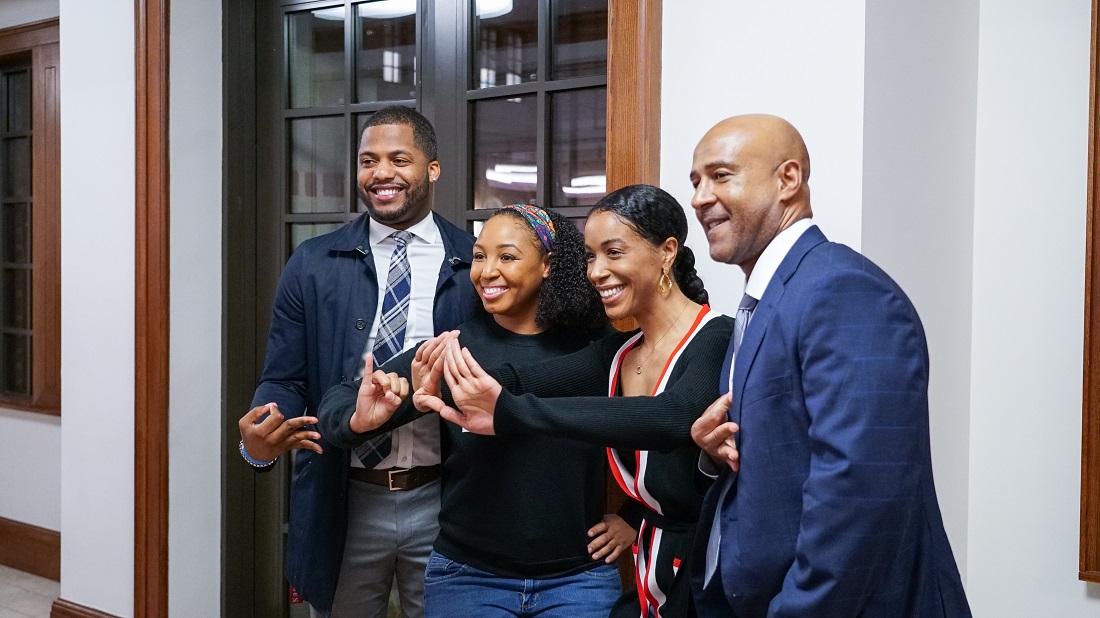 They hosted a 21-Day Racial Equity Challenge, to help staff accomplish personal goals and practices around equity, inclusion and allyship. The challenge offered nine distinct modes of engagement with material to further understand the concepts of power, privilege, supremacy, oppression and equity. Participants were challenged to interact with the material in a variety of ways — listen to podcasts or music playlists, read articles, watch videos, among other modalities. After engaging with the material, they were invited to an interactive reflection series allowing participants to discuss their thoughts and practices surrounding racial equity.
They co-sponsored a Black History Month Special Lecture with the George R. Brown School of Engineering and Multicultural Affairs Office featuring Dr. Sandra K. Johnson. She spoke to the greater Rice community about Life as a Technology Trailblazer and FinTech Start-up Founder.
Rice Business is proud to celebrate our diverse stories throughout the year and is always working to listen better and join forces to improve more. If you become a Rice MBA, you'll have plenty of opportunities to participate in events and make your mark. You belong here. 
You May Also Like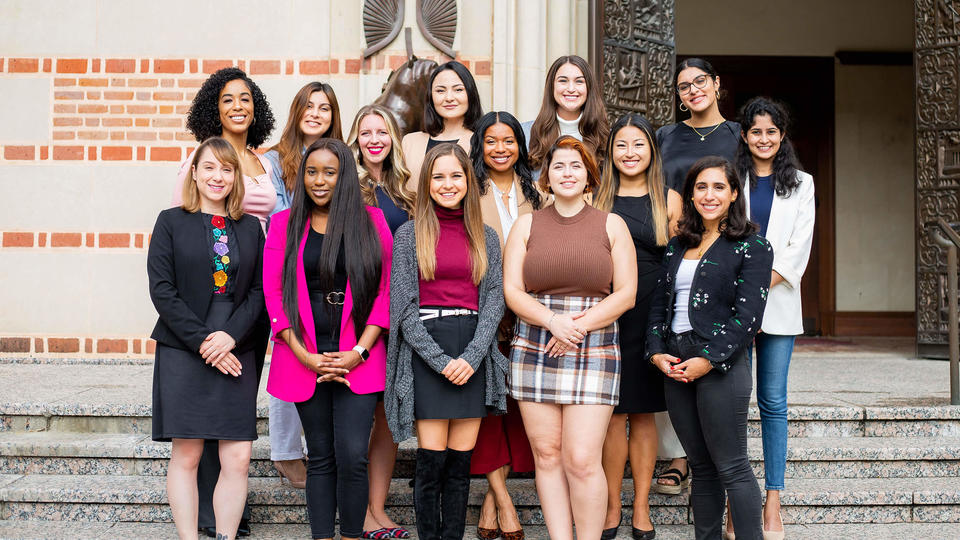 Student Life
Empowering women in leadership: A journey from attendee to organizer. Discover how one MBA student's passion for gender equality led her from attending the Women in Leadership Conference (WILC) to helping organize it.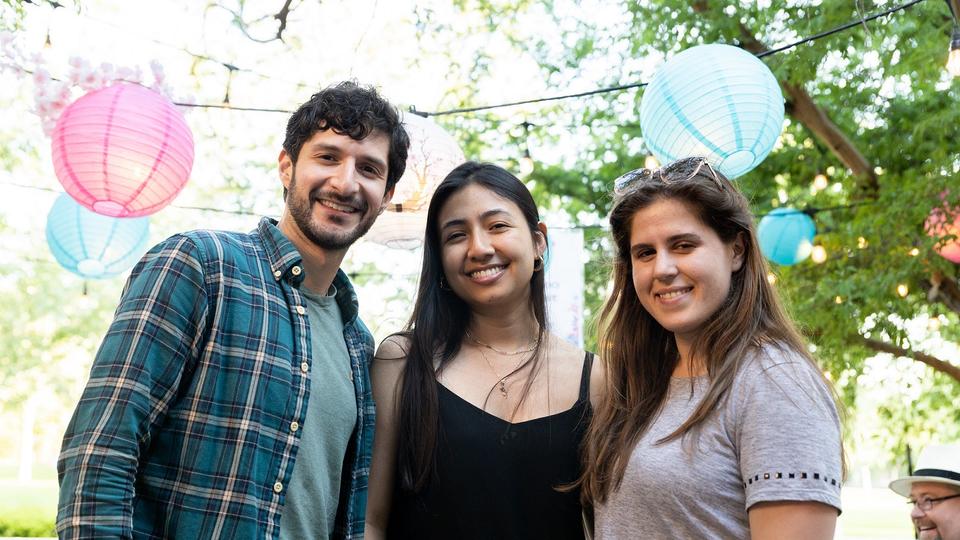 Student Life
As an MBA student at Rice Business, you're going to have lots of demands on your time: schoolwork, applying for internships and jobs, and extracurricular activities. Here, three full-time MBA students and our director of coaching share their top tips for success at Rice Business.