Victoria Philippova
Professional MBA - Evening, Class of 2021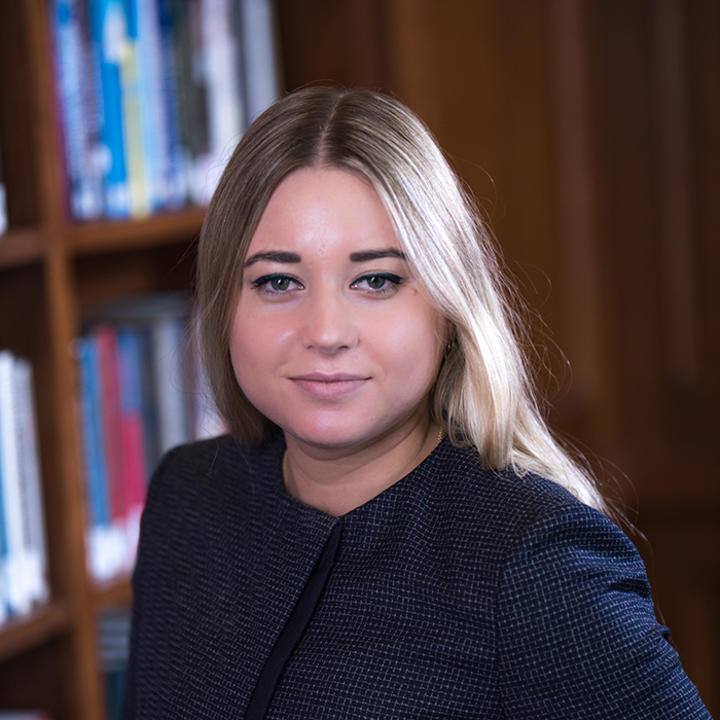 Hometown: Moscow
Home Country: Russia
Previous Institution & Degree: Lomonosov Moscow State University, Bachelor of Economics
Previous Graduate Institution & Degree: Lomonosov Moscow State University, Master of Economics
Pre-MBA Industry: Logistics and Transportation
Pre-MBA Company: Volga-Dnepr Group
Pre-MBA Title: Manager of Strategy and Development
Desired Post-MBA Industry: Consulting
Desired Post-MBA Function: Strategy and Finance
Student Organization Membership:
Consulting Association
Finance Association
Global Business Association
Rice Business Women's Organization/Men as Allies
Strategy Association
What about the Rice MBA program has surprised you the most?
Rice MBA program provides a lot of extra-curriculum opportunities for students to develop their careers: certificates (preparations and obtaining), contests, and competitions in partnership with potential employers. If you decide to change your life, Rice is the best choice for that where you will understand where and how you want to move.
What has been your favorite moment of your Rice MBA experience so far?
To compete with the moment when I received a call from Recruiting and Admissions office with notification of the acceptance to the program is a tough task, however I think that my other favorite moment is when I received my first grade in the program. That was a wonderful sense of being a student again.
What is your favorite thing about and/or favorite spot in Houston?
I have two favorite places in Houston: Rice campus and the Sidney Sherman Bridge. There I feel freedom.
In a sentence, what is the one piece of advice you have for prospective students?
Do not be afraid to follow your dreams; you can do everything; just need to want it.