Sarayu Sundar
Associate Director of Student Experience
Office of Academic Programs and Student Experience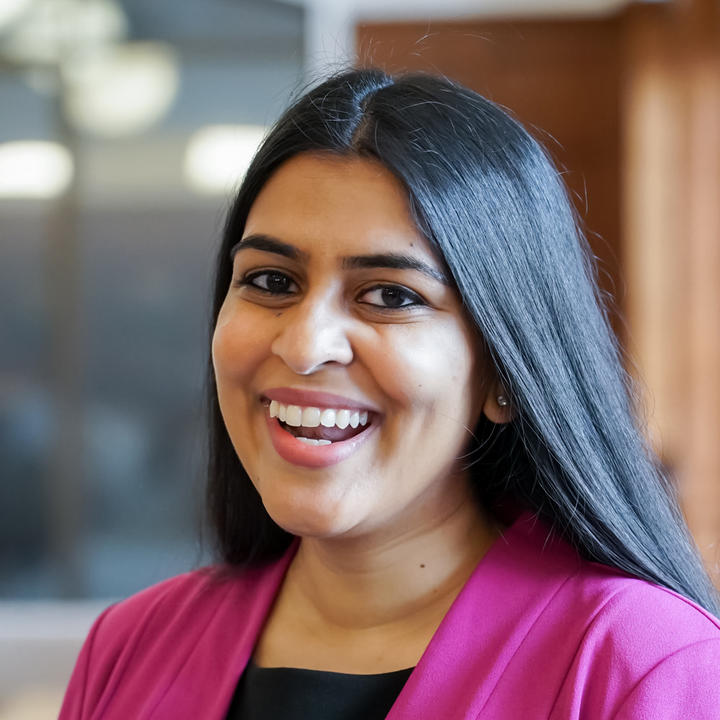 As Associate Director of Student Experience, within the Office of Academic Programs and Student Experience, Sarayu leads the team responsible for signature student events, student organizations and clubs, and leadership and community engagement initiatives, including Rice Business Board Fellows. Sarayu also serves as an advisor and resource for student governments, including the Jones Student Association.
Sarayu's background reflects a deep commitment to student success in higher education. She began her student affairs career with University of Houston's Bauer College of Business, where she worked with undergraduate and graduate business student leaders.
Sarayu holds two degrees from UH: a bachelor's degree in accounting, and a master's degree in higher education administration. Sarayu earned a Ph.D. in Higher Education and Organizational Change from UCLA, where she served as a teaching assistant and research analyst. She has presented her research at national conferences for the Association for the Study of Higher Education, the American Educational Research Association, and the Association for Institutional Research.