Samuel Martinez
Professional MBA - Weekend, Class of 2021
Energy, General Management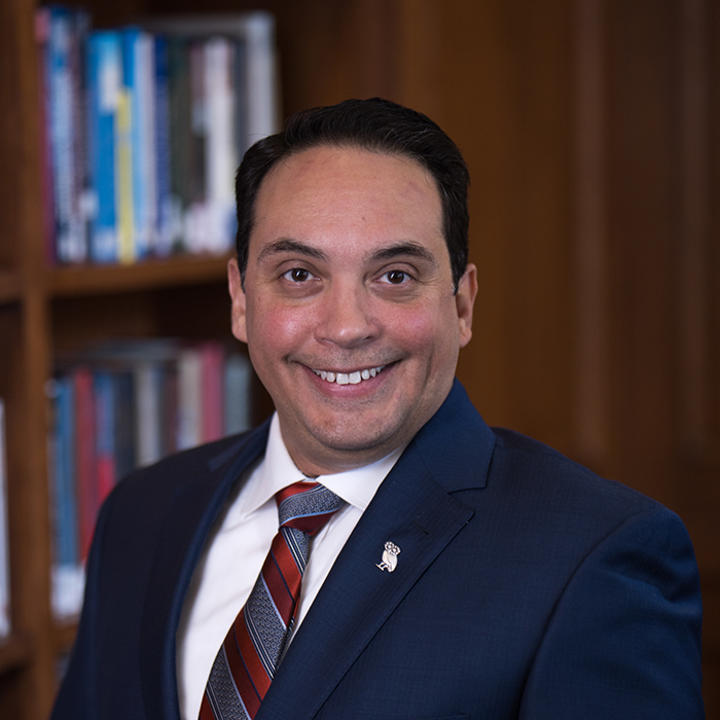 Energy
General Management
Hometown: Houston
Home State: Texas
Home Country: USA
Previous Institution & Degree: University of Houston, B.S. in Electrical Engineering
Pre-MBA Industry: Petrochemicals
Pre-MBA Company: Chevron Phillips Chemical
Pre-MBA Title: Project Engineer
Desired Post-MBA Industry: Energy
Desired Post-MBA Function: Management
Student Organization Membership:
Consulting Association
Economics Association (The Adam Smith Society)
Energy Association
Entrepreneurship Association
Jones Student Association (JSA or JSAP)
Private Equity & Venture Capital Association
Strategy Association
Wine Club
What about the Rice MBA program has surprised you the most?
This is a tough question. I love everything about Rice. My cohort and my professors have been absolutely amazing. The quick and deep friendships I have made and my class team is better than I ever expected. I came to Rice to build an extended family, and I have surprisingly exceeded my expectations.
What has been your favorite moment of your Rice MBA experience so far?
My favorite moment at Rice was attending the Rice Business Partners event, where I met several alumni board members who are leaders throughout the Houston area.
What is your favorite thing about and/or favorite spot in Houston?
As a native Houstonian, my favorite thing is Restaurant Week, which lasts all month long. I get to experience cost-effective meals and amazing atmospheres at so many of Houston's great restaurants and a portion of the profits go to feed Houston's homeless. My favorite place - Da Marco!
In a sentence, what is the one piece of advice you have for prospective students?
My one piece of advice for prospective students is that they experience everything the Rice MBA program has to offer from the classrooms and fellow students to the clubs, events, and Doerr Leadership Institute.