Jami Healing
Professional MBA - Evening, Class of 2021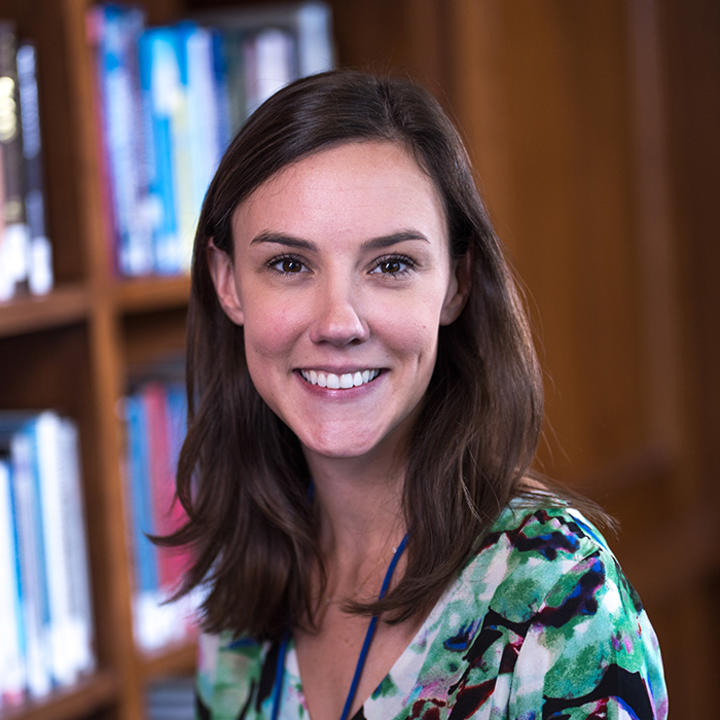 Hometown: Houston
Home State: Texas
Home Country: United States
Previous Institution & Degree: University of Georgia, BBA Finance
Pre-MBA Industry: Financial Services - Banking
Pre-MBA Company: BBVA
Pre-MBA Title: Vice President
Desired Post-MBA Industry: Oil & Gas Finance
Desired Post-MBA Function: Oil & Gas Finance
Student Organization Membership:
Energy Association
Finance Association
Rice Business Board Fellows
Wine Club
What about the Rice MBA program has surprised you the most?
The diverse backgrounds of the students and the amount of organizations/clubs/activities that are available on campus!
What has been your favorite moment of your Rice MBA experience so far?
Thursday night Partio with classmates is always a bright spot in the week. We spend a lot of time on campus with our classmates but it's nice to socialize and mingle outside of class and group work.
What is your favorite thing about and/or favorite spot in Houston?
One of my favorite things about Houston is the food! Favorite spots: Coltivare and El Tiempo. I also love running the track around Rice's campus!
In a sentence, what is the one piece of advice you have for prospective students?
The biggest challenge is finding the time to do everything you want to do - but it's important to get involved in activities outside of the classroom. Try to find the time to get involved in clubs and organizations that will help you meet more students and faculty and get the most of your 2 years on campus!