Colton Bach
Professional MBA - Weekend, Class of 2021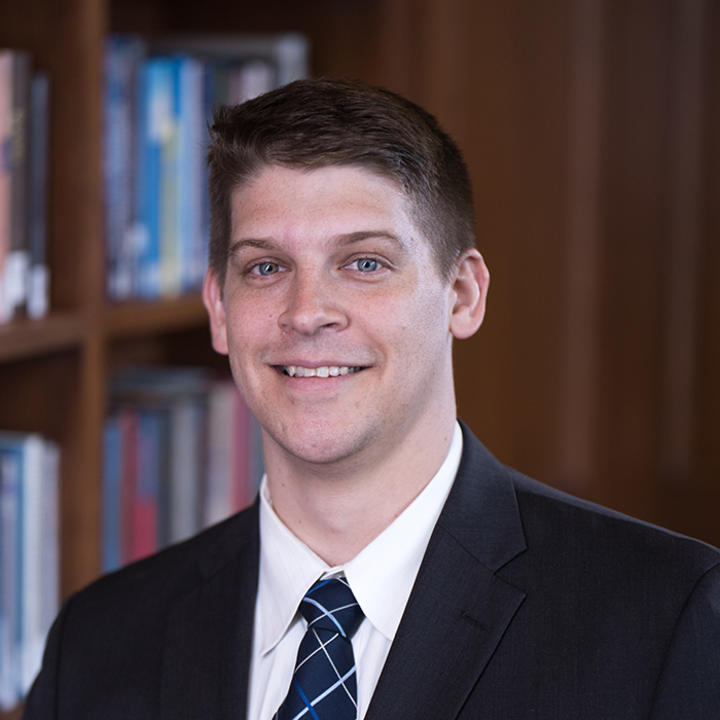 Hometown: Houston
Home State: Texas
Home Country: USA
Previous Institution & Degree: Texas A&M, Ag Leadership and Development
Pre-MBA Industry: Electronics / Reliability / New Tech / Entrepreneurship / Sensor Manufacturing
Pre-MBA Company: Machine Saver Inc.
Pre-MBA Title: Vice President of Sales and Marketing
Desired Post-MBA Industry: Same
Desired Post-MBA Function: Same
Student Organization Membership:
Consulting Association
Jones Student Association (JSA or JSAP)
Veterans in Business Association
What about the Rice MBA program has surprised you the most?
This is the first organization I have been a part of that has all high achievers and great people in it. In my cohort, there is no one person that I can point to that slows down the group. Everyone is smart and a high achiever. I guess that shouldn't be surprising for Rice, but it was to me that there are 100% hard charging elite type people in my class.
What has been your favorite moment of your Rice MBA experience so far?
I have too many to pick a favorite, but I will instead point to my class and how they have supported me. I am my class's representative, and everyone is very thankful and supportive of my role and what I do. The best story though is not a necessarily happy one. A month ago, I got to class and at around 8:30am, I found out one of my best friends was in a terrible accident the night before. He was at Methodist across the street from Rice and his brother indicated to me that he probably wasn't going to make it. This is a guy I've known since we were little and a groomsman in my wedding. I sent a group text to the class that I had to go and indicated to our finance professor, Tarik, that I had a situation and had to leave. Like clockwork, the entire class individually texted me and some even left the classroom to give me a hug and tell me that they would help with anything I needed. Tarik also excused me quickly telling me not to worry about class and to go take care of business. My friend ended up surviving but is now paralyzed from the neck down. He has been rehabbing and since the accident, and my Rice classmates have been asking non-stop for updates on my nameless, faceless friend they never met. That's what our class is though. It is a team of passionate individuals that pick each other up. I am proud of my class and how well we treat each other. My favorite moments are when our classmates remember each other's birthdays and plan ahead to bring cake and presents for others. My favorite moments have been certain individuals reaching out to me for help in organizing donations for a pre-natal present from our class to expecting fathers and mothers in our group. That's what sets Rice apart is the culture of warmth and respect. That's my favorite.
What is your favorite thing about and/or favorite spot in Houston?
My favorite thing about Houston is that it is where I was born and raised. I have lived other places, but you don't get the same mix of Southern/Texas culture mixed with the most diverse city in America. It makes a surprisingly charming and exotic culture. I love many spots but around Rice there are so many good bars and food that I can't pick a favorite.
 
If we are talking about bringing people somewhere when they are from out of town, I would probably try to take them to lunch at the Petroleum Club. Get a breathtaking view of Houston from 35 floors up in downtown over lunch. That or get some great Tex Mex at El Tiempo for dinner to show off the most unique cuisine known to this part of the US.
In a sentence, what is the one piece of advice you have for prospective students?
Get yourself in learning mode and be like a sponge: prepare to learn business details but also interpersonal skills, soft business skills, and outside-of-Rice learning opportunities to make the most of your MBA.