Austin Johnson
Professional MBA - Weekend, Class of 2021
General Management, Other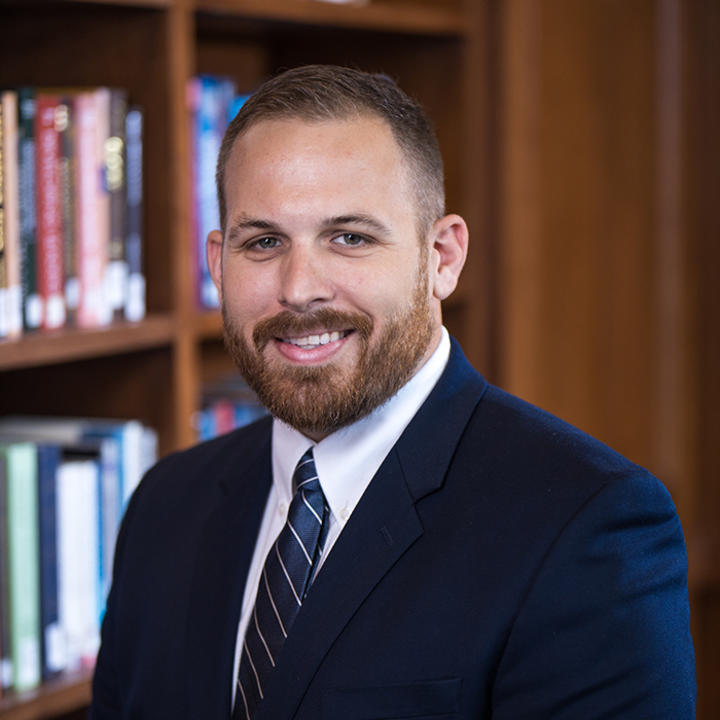 Hometown: Houston
Home State: TX
Home Country: USA
Previous Institution & Degree: Texas A&M University, Petroleum Engineering
Previous Graduate Institution & Degree: University of Houston
Pre-MBA Industry: Energy
Pre-MBA Company: AFGlobal Corp
Pre-MBA Title: Lead Development Engineer
Desired Post-MBA Industry: Consulting
Desired Post-MBA Function: Management Consultant
Student Organization Membership:
Consulting Association
Finance Association
What about the Rice MBA program has surprised you the most?
I have been most surprised by the focus on developing people skills. I have come to believe that being successful in business is as much about learning how the manage yourself and others as anything else we learn in classes.
What has been your favorite moment of your Rice MBA experience so far?
My favorite moment from the Rice MBA so far is the party my section had the day we completed our first semester. Each of us were able to breathe a sigh of relief while feeling a sense of accomplishment and elation having made it through.
What is your favorite thing about and/or favorite spot in Houston?
I really enjoy the area around campus. From the Rice Village to Herman park, it seems like everywhere you look the streets are lined with mature trees. It's the perfect place to study, exercise, or play.
In a sentence, what is the one piece of advice you have for prospective students?
Getting an MBA is challenging; there is a significant amount of school work to get through, but people do it every year. You can too.