Admissions
7 Steps to Join the Rice MAcc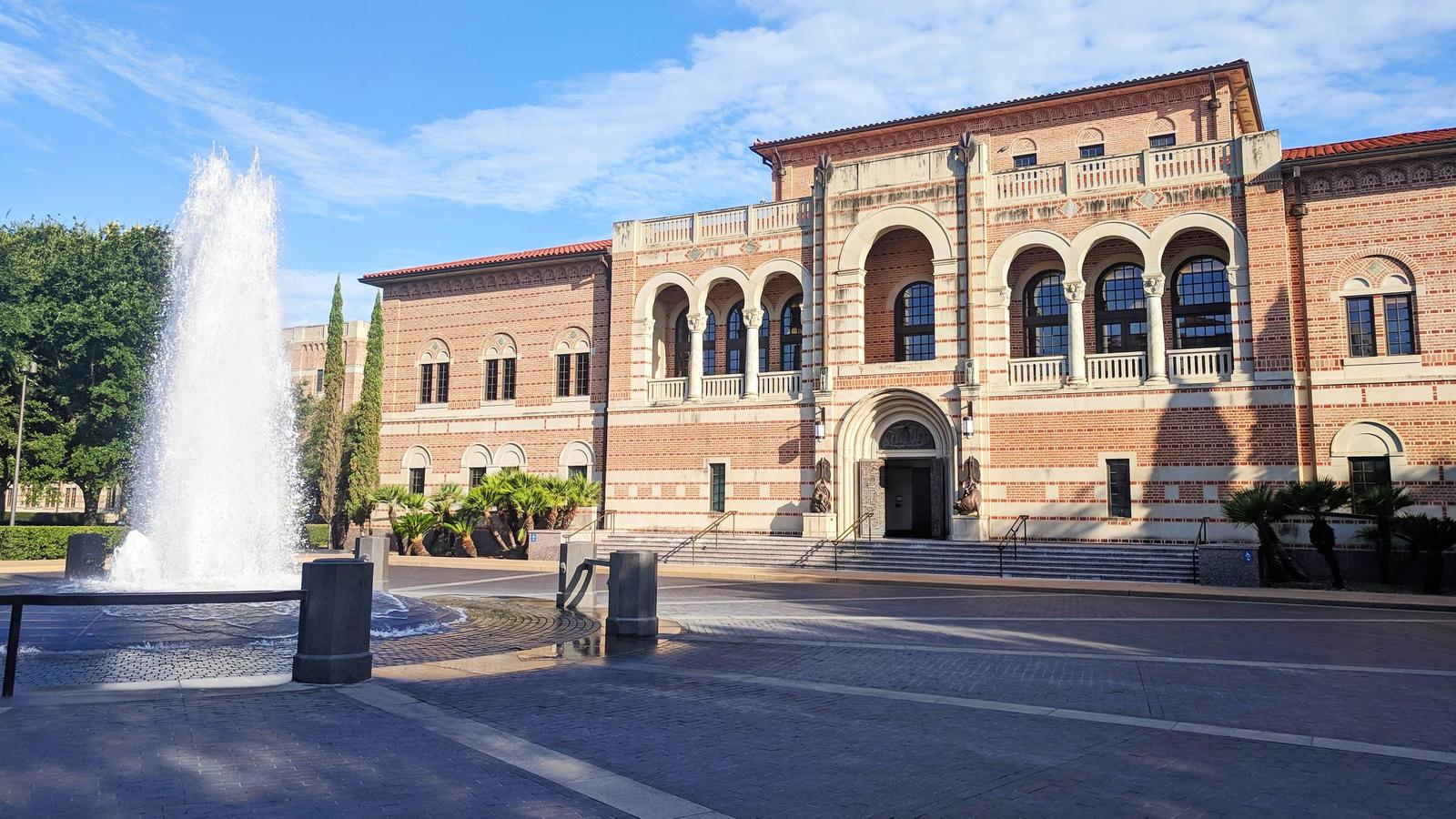 The Rice MAcc Admissions Process in Seven Steps
You've decided you want to pursue your Master of Accounting degree at Rice, but now what? In case you don't know what to expect as you move through the admissions process, we've outlined steps below to help you along. You've got this.
Step 1: Get to know us
Before starting the application, review our program information on the website. Ask yourself questions like:
Why is this the degree I want to pursue?
What will the Rice MAcc experience be like for me?
If any questions come up during this exploration phase, please don't hesitate to reach out. That's why we're here! We would love to talk about the program with you.
Step 2: Start the online application
We sometimes hear, "Should I start putting my application package together on my own and then start the application?"
We've found this approach typically makes things more confusing! Instead, we recommend starting your application as soon as possible. That way you can work on it over time at your own pace. Keep in mind you don't need to fill out the application all in one sitting: many successful candidates work on their application as a study break from their GMAT or GRE test preparation. 
Your online application is where we want to get to know you and what makes you unique. Make sure that you're taking the time to put together your best application package that tells your story. The following materials are required for a completed application:
Resume
Transcripts
Statement of purpose essay
Standardized test scores
Two letters of recommendation
Read our blog post on application tips HERE. And good luck!
Step 3: Submit your online application and pay the application fee
Once you've hit "submit" on your application (HOORAY!) and paid your application fee, you will receive an email confirming that we've received your application. The online application system will be updated automatically to show which materials we have received. Please check the application website periodically to see if your application is complete. (Usually this is to check to see if your letters of recommendation have come in.)
Don't forget to celebrate moving one step closer to being part of the Rice MAcc program! Way to go.
Interested in Rice Business?
Step 4: Application is reviewed by the MAcc Admissions Committee
While we have round deadlines, we do review applications continually throughout the year. It usually takes the admissions committee 3-4 weeks to review your application package after your application is complete. Typically, this process is only delayed if we are still waiting on your letters of recommendation since incomplete applications cannot be reviewed by the admissions committee.
Step 5: Possible interview
Once an application is completed, the MAcc Admissions Committee may request an evaluative interview. Interviews are by invitation only after all materials have been received and initially reviewed. Candidates from outside of Houston may arrange to conduct their interviews via Skype. However, visiting the campus for a face-to-face interview will allow for a tour of the business school and the rest of the university.
Step 6: Receive an admissions decision
You will receive a notification that your application status has been updated. When you log back into the application system, you will see your admissions decision. Woo hoo. Expect an email or phone call from us saying congratulations!
Step 7: Commit to the Rice MAcc!
After an offer of admission has been extended and you tell all your friends and family, a non-refundable tuition deposit is due within 30 days or May 15, whichever is earlier, to secure your seat in the program.
Ready to start your application? Create an account here.