Letter
Letter From the Dean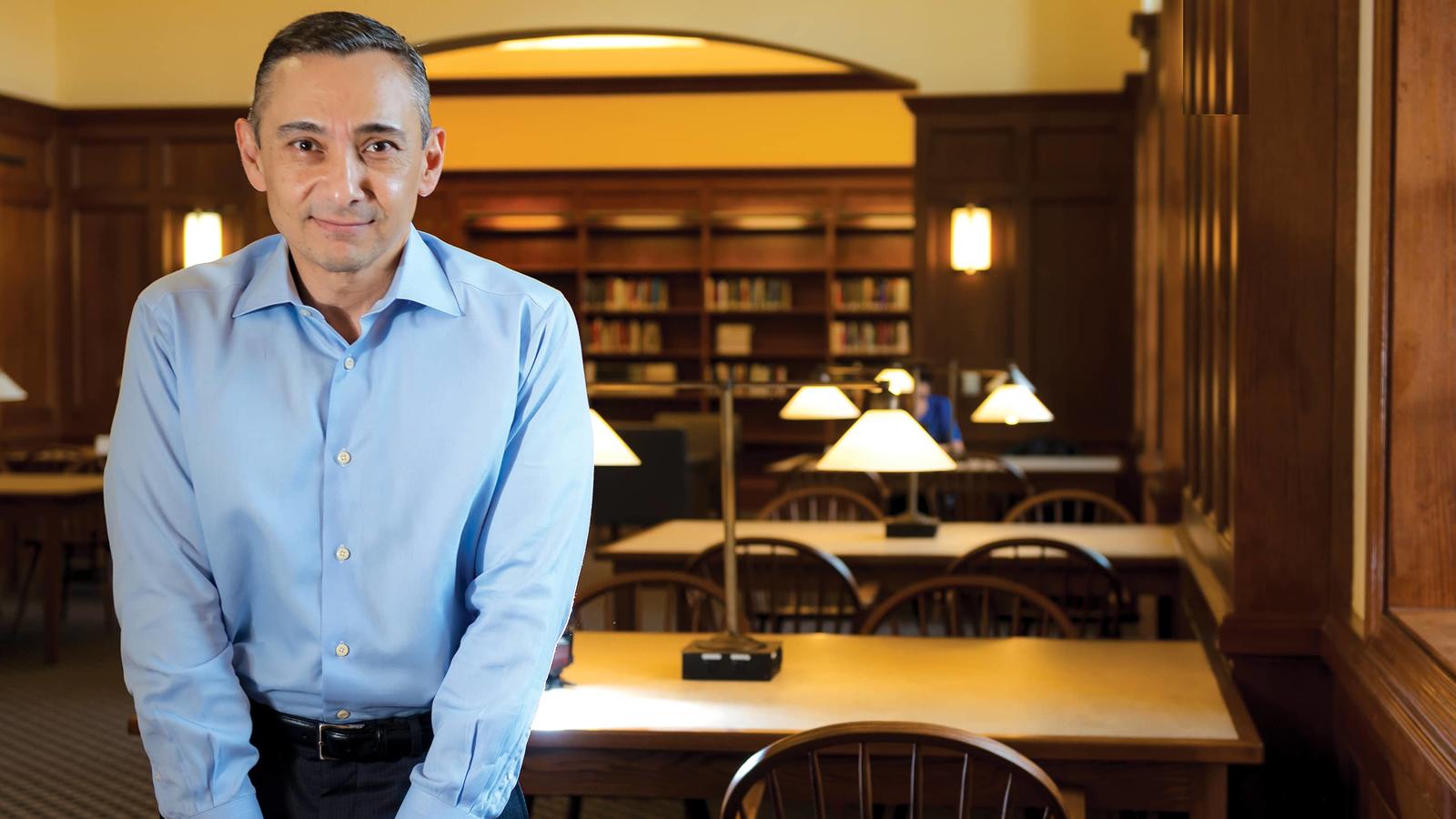 A letter from Peter Rodriguez, Dean of the Jones Graduate School of Business
Spring has arrived in time for an in-person Rice Business Plan Competition and alumni reunion (April 29-30) after a two-year hiatus. There is so much to be excited about. I look forward to seeing your faces in McNair Hall and at events on campus and around the city.
It feels like a new beginning, and McNair Hall is experiencing a renaissance of sorts amid the activities.
When you're next on campus, walk down the hall outside of the admissions office to see the mural by Kate Shepherd, "Tricycle Red, Pelican Gray etc., partial octagons," which debuted in January. Then head up to the second floor, where you can get a close-up view of "Triple Virgo," the hanging sculpture over the rotunda, and visit the renovated and reconfigured Business Information Center, the new Dean's Suite and the Gibbs Gallery, McNair Hall's new "family room." It's a place anyone is invited to relax, meet, mentor or just think quietly, and will also double as an event venue for smaller gatherings. Take a look at the updates here.
If you wonder why renovations to the building are important, the simple answer is that it makes the school a better place to study, teach and work. We have more students, undergrads and graduate-level, more professors and more staff than ever before. A refreshed McNair Hall keeps the technical infrastructure updated, attracts prospective students and high-level faculty and staff, and helps us stay competitive as a top 25 business school. Along the way, we improve how we function, too.
If I don't see you at reunion, I look forward to seeing you soon.
— Peter