Letter
Letter From the Dean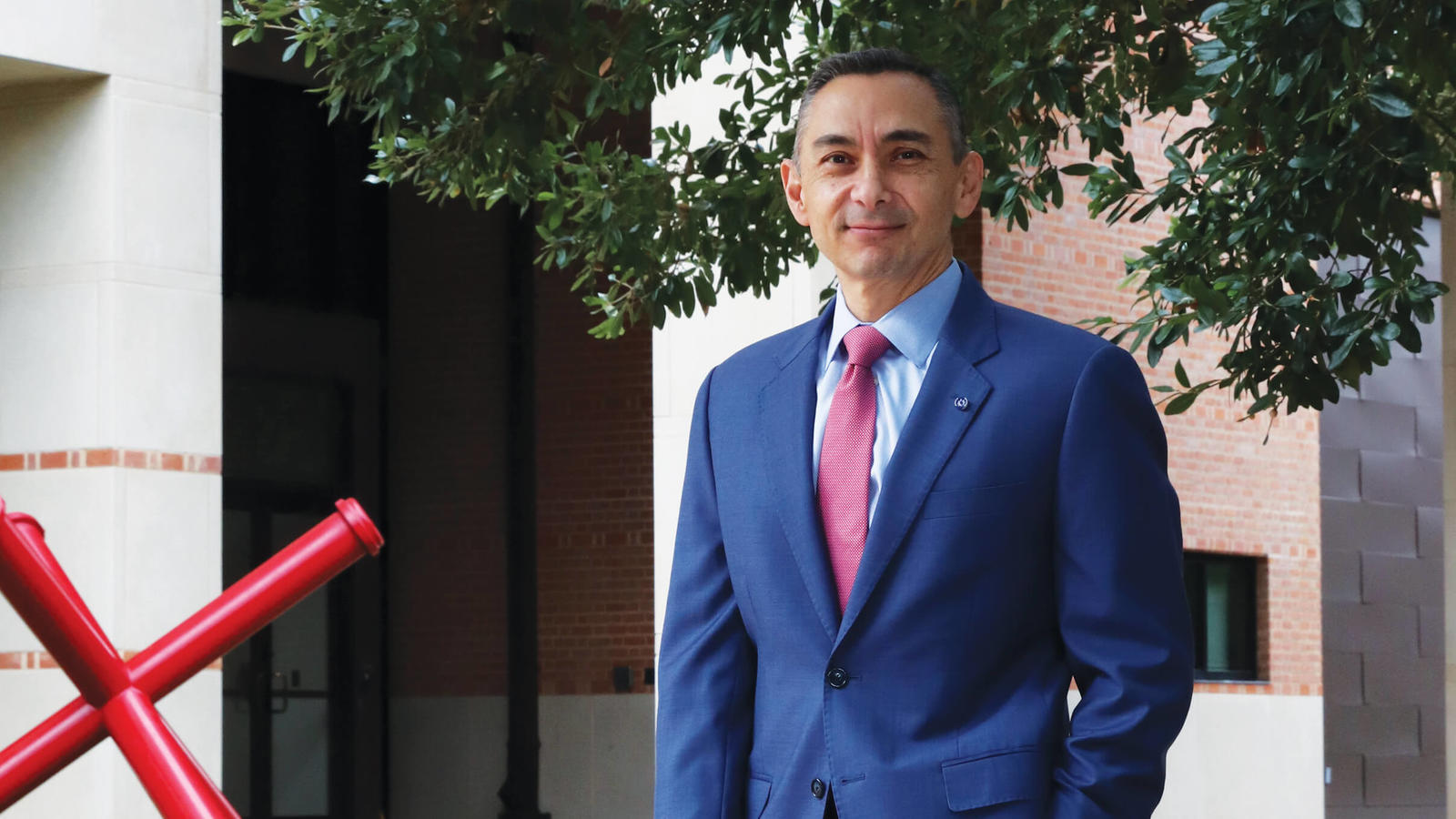 A letter from Peter Rodriguez, Dean of the Jones Graduate School of Business
Losing the essentials, such as power and water — and for others so much more — has a way of shifting your priorities and your mindset. The winter storm that devastated Texas in February felt like a final blow in a long and challenging year, especially when we learned that EMBA student Jackie Nguyen lost her mother, Loan Le, and her three children — Olivia, 11; Edison, 8; and Colette, 5 — in a house fire during the disaster.
Sometimes a loss, even if it's not your own, puts your life in perspective and shapes how you move forward.
Where do we go from here? Houston is back on track. We have clean running water and our power grid is stable once again. How will we become part of the solution the world needs? To help those suffering from power and water outages during the winter storm, we opened McNair Hall to families of students, faculty and staff (see "Huddling Up"). To address the ongoing pandemic, Rice remains committed to policies that keep our community safe (see "COVID, One Year Later"). To address issues of racial equity and social justice, we have established a new position leading our Diversity, Equity and Inclusion efforts (see "Expanding DEI").
The way to overcome challenges like we've seen over the past year is to commit to being a part of a community. The healing power of community is one of the core beliefs at Rice Business. We strive to be better at what we do and be of use to those who need us.
The stories in this issue reveal some of the ways our community provided shelter from the storm and lit the path to our future. Catch up on what students, staff, faculty and fellow alumni are doing to build community and make the world a better place.
— Peter