I am delighted to announce that Bloomberg Businessweek has ranked the Jones Graduate School of Business Full-Time MBA Program #10 in the country. This top 10 designation puts Rice Business in the company of the nation's most distinguished business schools.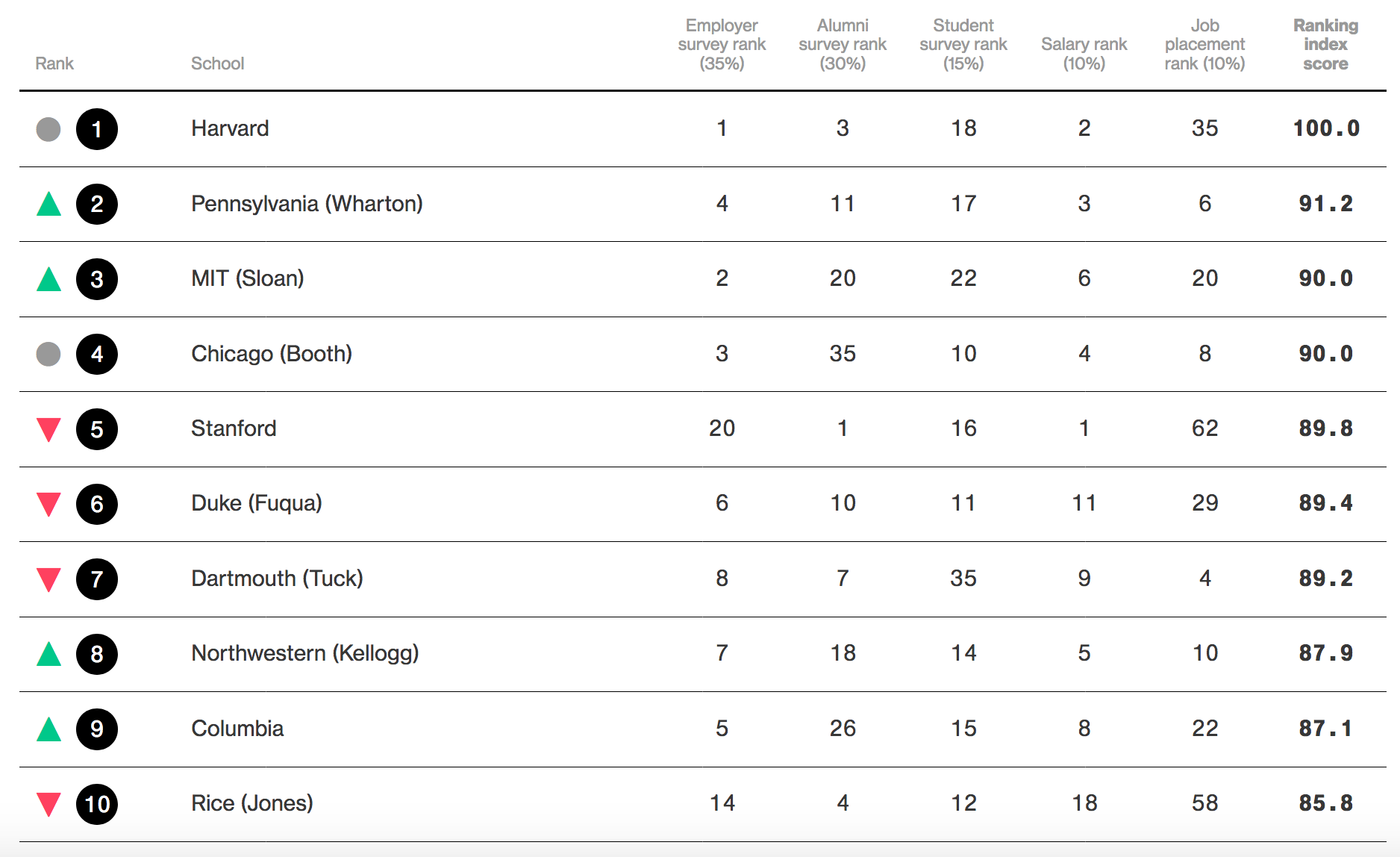 The numbers speak for themselves. These rankings are driven by sometimes very close measures across schools. A little drop or rise in one variable can make a huge difference. These are not easy results to achieve. They encourage us to continue to invest in these key relationships and work to do even better. And, we will.
While we may use this new position to serve Houston and the university, bring more outstanding students into our school, find great career starts for our current students and emphasize the best features of our community, this is also our opportunity to emphasize what we're focused on, what results we're proudest of and to downplay the impact of a single rankings, even when it's in a high-profile publication.
As the dust settles and we get back to the work at hand, we remind ourselves that this number is not the culmination of our work, merely a mark of great things to come.
Peter L. Rodriguez,
Dean
View Peter's introductory video.